We're huge cheerleaders of Volvo's long-deserved reboot. The new XC90 and S90/V90 point strongly toward the 2020 goals of the firm for its entire range.  And they are off to a racing start!  Sales of the XC90 are through the roof — recording some of the only volume gains the firm has achieved in at least the last decade.
The entire line will be fully switched from its current platforms over to the new all-hybrid architectures in the future, but some models will obviously benefit from this before others.
The V40 is new enough that it is falling to the back of the full re-do que.
A bonus of this is that it becomes one of the first to get a mid-cycle facelift — including the brand's new signature look. The T-bar LED headlights are one of the sexiest elements of the next-gen Volvo design… and they appear here on the V40 and V40 Cross Country in just as dramatic a form. High-tech, premium and unique… the Volvo LEDs even earned a nickname of Thor's Hammer from the Swedish team.
The V40 refresh is not quite a home run, however, as the core glasshouse and design is all carryover from the bad old days.  Thomas Ingenlath's designs are best when not saddled with such baggage as the frumpy grilles and melty bumpers of the current small- and midsize-Volvo lineup.
So, part good.  Part 'meh.'
But better than full ambivalence or design rejection by shoppers, right?  Baby steps.  Unfortunately for owners, it looks like the current infotainment unit continues in 2017.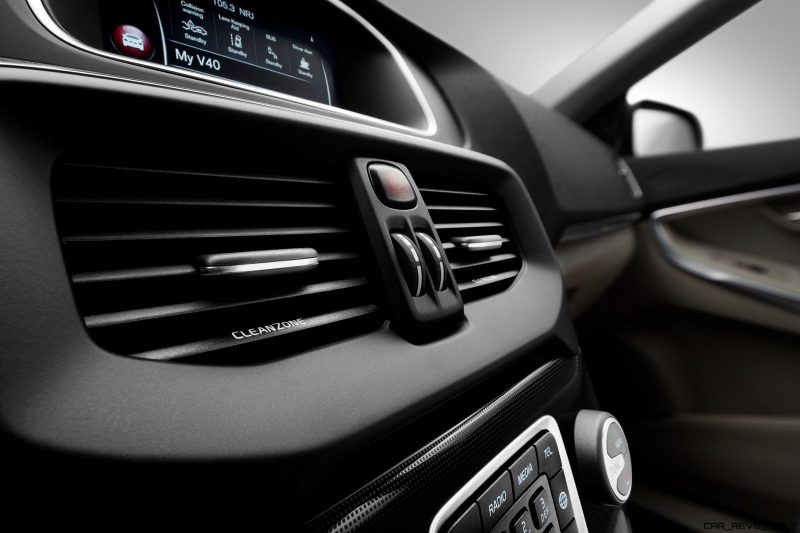 We truly hope the next S60 and V60 are a much more thorough overhaul.
For the V40 and its Euro-only markets however, this refresh is just enough to keep the twins fresh until their new platforms are ready a few years from now.
2017 Volvo V40