This of this new G310 R from BMW Motorrad as the two-wheeled Dino Ferrari.
Lighter weight, lower power outputs than its big brothers…. but just as sexy and innovative.  And crucially, with a radically lower price!
The G310 R is the production variant of the G310 Stunt concept — -and is a wonderful intro sportbike thanks to its flawless handling, light weight and modest power output.
A single-cylinder engine puts out a top horsepower rating of just 34.  But before you balk, just know that the total unladen weight is only 350 pounds!
This all ensures flickable, trustworthy maneuvers on full throttle.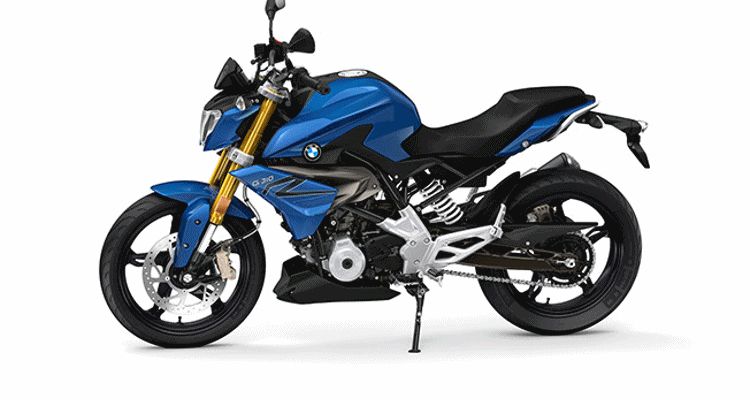 As the entry-level roadster in the BMW Motorrad range, the G310 R has a variety of cool personalization and customization options to go along with its youthful entry pricing just above ~$10k.   Three initial colors will be available: white/black, black/white or bright blue.
The new G310 R is set for a US arrival around October of 2016 as a 2017 model-year.

2017 BMW Motorrad G310 R
The New BMW G 310 R
The First BMW Roadster Under 500 cc