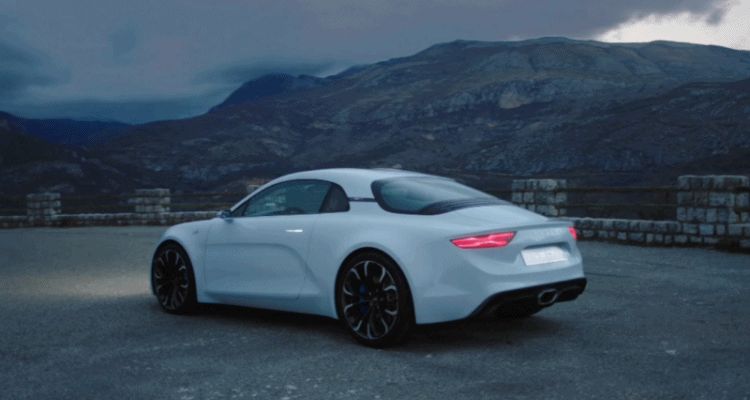 We're getting very, very close to the first mass-market, mid-engine French sports car in decades!  Excluding the Bugatti Veyron and a few race specials, the Clio V6 has been the closest thing to a locally-made track car in ages.
Why is this?  And how will Renault's relaunch of the ALPINE brand enhance the firm's strategic goals, profitability and sales of the Kadjar in China?
All that remains a bit fuzzy.
But the actual car is now in stark focus — and looks spectacular!   Beautiful rebirth of the original Alpine proportions, flowing rear end, and quad-lit nose right off the Rallye Monte Carlo stage.  The detail execution of the chopped Kamm tail, bottle-nose front and sleek profile are all quite erotic.
This Geneva showcar is literally the exact production model set for a reveal by the end of this year, with first sales aimed at March 2017 in Europe and elsewhere. What may change between this white concept and the production model?  Mirrors, some LED lighting details and the semigloss showcar paint.  Besides that, this divine concept will actually hit the roads — and hopefully tracks — for the Alpine brand's revival 50 years from its previous glory days.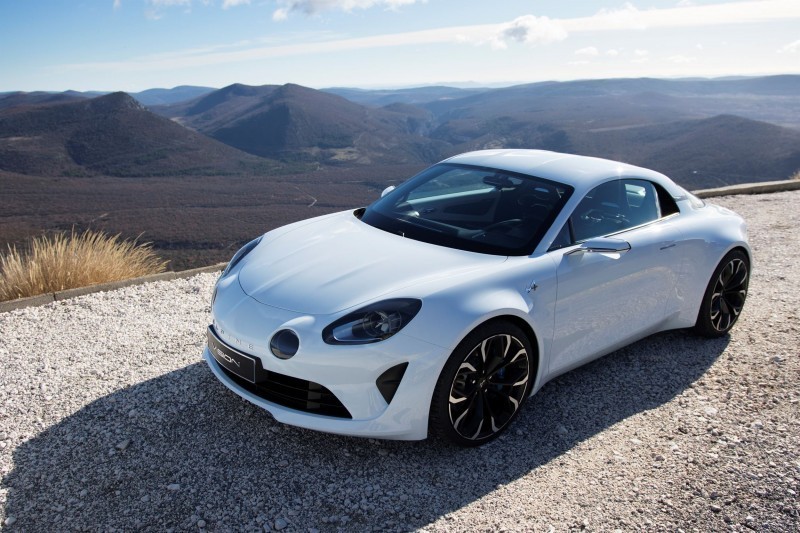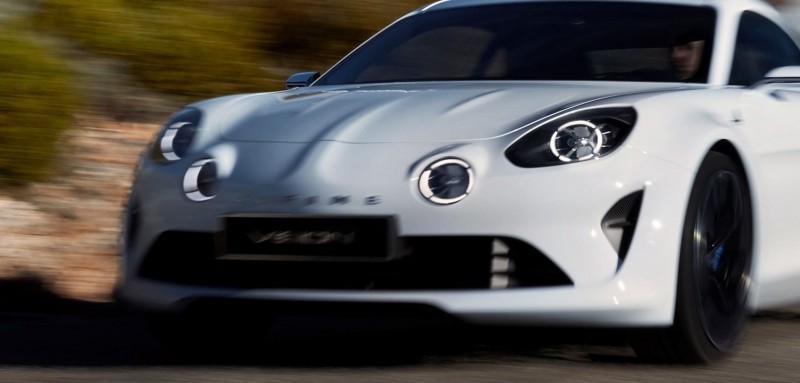 The goal of a halo sportscar for Renault makes sense.  It is great eye candy in showrooms, an aspirational supercar for Megane Trophy models, and should deliver fatter receipts than supermini city cars.
What are its core specs?  Mid-engine, two seater, powered by a turbo four making nearly 300HP.  Sent to the back wheels through a paddle-shift transmission, the Alpine Vision still has a few question marks.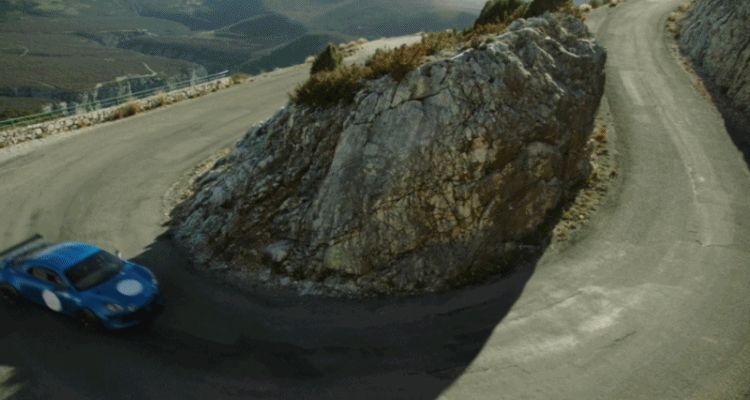 Three Unknown P's
Price, power and performance  — in balance — are critical to this car's positioning and eventual success at its brand relaunch mission.  With around a 6.5-second sprint to 60-mph from about 250 ponies, eventual hot versions should kiss 5.0-seconds dead and shout out upwards of 300 ponies.
Of course, as power and price increase… so does price.  This car will hope to slide between the VW Scirocco, Peugeot RCZ and Audi TT for its cool, chic city coupe appeal.  This indicates a $35k price is possible at the bottom of the barrel.  Hot versions are ballparking the Porsche Boxster and Cayman S — but for a big price discount.  A $45k total would be a tough sell among Lotus Elise/Exige shoppers —- but will offer modern tech, refinement and highway comfort that non-Evora Lotii can't deliver.
All in all, as a design and brand showpiece — this Alpine Vision tickles us in just the right spots.  Priced low, it will be a deeply tempting alternative to the Golf R or Focus RS — among those who value the pure thrills of the racecar layout versus the idiot-proof AWD pull of hot hatchbacks.
In closing, what will make this car a hero?  A low price, mostly, for such high performance!  We hope Renault does not get too ambitious on the price books.  Anything above 40k Euro will be a tough sell.
2016 Renault ALPINE Vision Concept
Groupe Renault unveils plans for Alpine