A new sport exhaust for the five-door and SC Cupras for 2016 opens up a shouty new bellow on throttle — and ramps up max power by about 10 ponies.
The wagon appears to miss out on the new sport exhaust — but is bumped up to 290 all the same.  Vmax?  156MPH!  0-60?  5.7-seconds on its best day, and 6.2-ish like clockwork on other days.  Both are a half-second beyond what the fastest GTI can deliver.
As before on the Cupra 280, this wagon/coupe/hatch family is the quickest front-drive production car to ever lap the Nurburgring.  Standard LED lighting all around, customizable colors and locking differential set the Leon Cupras far beyond the standard-fare Golf GTI in 2016.  Of course, that GTI is also down about 80 horsepower versus its Spanish cousins.  Yet pricing for all has been near-identical.
The value and chic style of the Leon Cupras make it a no-brainer for many shoppers.  This sportier exhaust update and available 2016 Performance Pack only reinforce that strong position for the SEAT triplets.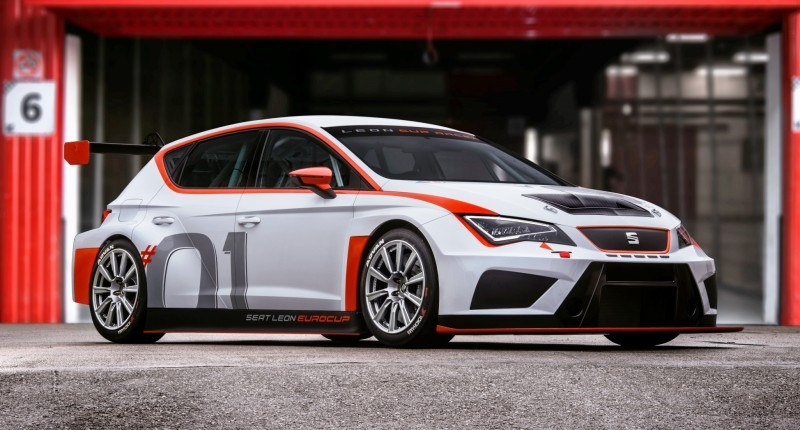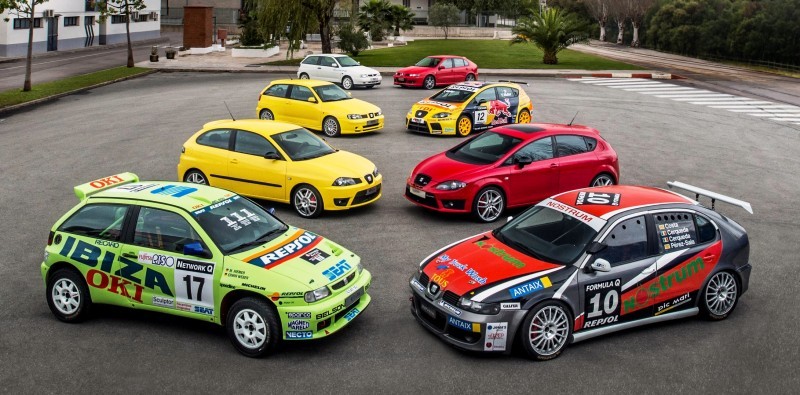 Seat's CUPRA range is celebrating its 20th anniversary in 2016 via this 290 flagship.
And the proof of how close the Cupra 290 is to the Eurocup racecar version?  That car is only up about 40 ponies versus the new 290!
2016 SEAT Leon CUPRA 290