You got dreams?
We got dreams.
You got big budget, and passion too?
How big?
Yes indeed. To both.
Welcome to DS Virgin Racing!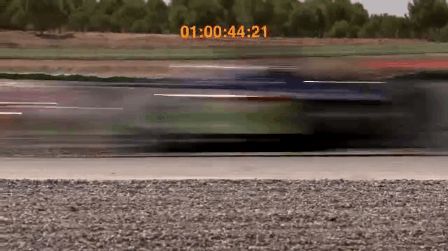 The crew at DS Virgin racing are popping bottles tonight down in Buenos Aires.  Bottles of Dom as well as Deep Woods!
Thrilled to welcome Virgin into the racer's winner's circle.
Upon a scratch to the surface of the new Citroen DS Automobiles racing venture, your scribe found a virtual fountain of youth.  Everything one could ever dream of is available for media-digitization.
Hence, the three=hour love affair that is leaving my two typing fingers quite sore. =]
Perhaps not as stiff as Sam Smith!
WATCH 10 SECONDS OF THIS.  The SOUNDS!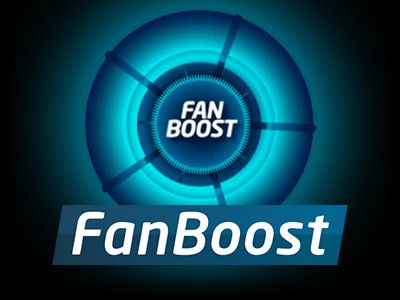 Caption:  IDK what this means #FanBoost
Smith just locked in the first team victory down in Argentina with the DS Racing 2016 ePrixcar.
A rush of #FanBoost helped the DS Virgin racecar zap past rivals in qualifying earlier this week -- and the rish held through solid through the weekend.
Sam blew his wad down South, but the big climax is still building for the Formula E series and DS.  And Virgin!
So triple-entendre-fic!
Yes Sir Branson.  (Pls) Come by in your warpster any day!
JK.  (BfR!)
Check out a high-res intro to the drivers and DS Virgin racecar for 2016 via the generously-granted media access from HRH RB DS Virgin.  =]
Formula E - ANIMATED TECH BRIEF - DS Virgin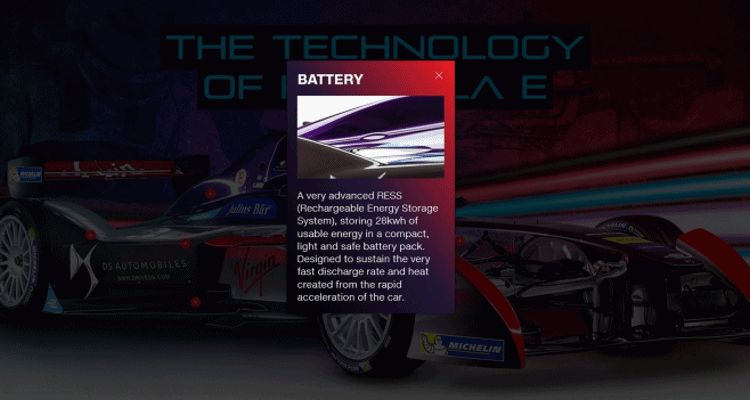 2016 DS Virgin Racing
INCREDIBLE PERFORMANCE SEES SAM BIRD CLAIM FIRST SEASON VICTORY FOR DS VIRGIN RACING 
It took skill, it took patience and it took excellent team management, and so, after just four races, DS Virgin Racing claimed their first win of the season. And it was all done in incredible fashion.
"I'm just so delighted, I'm so happy for the whole team," says Sam. "This is our first win as DS Virgin Racing, we have worked closely with DS Performance since the start of the season to better understand the car and after all this work I'm ecstatic I won today, not just for myself but for the entire team. This win is for everyone."  
With so many lead changes in a typical Formula E race it's a real challenge to hold onto first place from beginning to end, but that's exactly what Sam Bird did today. After dominating qualifying and setting the fastest lap in Super Pole to claim pole position for the race, Bird knew he'd given himself the best possible chance for success in the Buenos Aires ePrix.
"It just felt good to be starting the race with just the track ahead. So far this season I have had a few cars in front of me but this time my grid position couldn't have been better."
Bird managed to head off Nico Prost on the run down to the first tight corner and from that moment on he stayed out in front.  It was always an extremely close affair, but he came under intense pressure after the car changeover, first of all from Lucas di Grassi, and then from Sebastien Buemi, who pushed Sam extremely hard right to the very last corner.  "It was an intense race," says Alex Tai, Team Principal of DS Virgin Racing. "Of course, the emotions are amplified when you're in first place. Sam did an incredible job at defending his position the whole way through, I've always been confident we have some of the most talented drivers on the grid and I think Sam's performance today shows that.  In fact, I think it is one of the best drives many of us will see."
DS Virgin Racing's other driver Jean Eric Vergne did extremely well, taking into consideration what little track time he had due to a bout of food poisoning during the night.  Jean Eric missed both Free Practice One and Free Practice Two earlier in the day, which effectively meant he went into qualifying completely blind. "It's been a tough day for Jev, he's not been well at all and I think that the lap that he did in qualifying just shows how good he really is. He hadn't driven all day, and to finish within one second of P1 shows that he is a more than capable driver," continues Tai. "He will be fighting fit for Mexico so we have that to look forward to."
The atmosphere in the DS Virgin Racing garage when Bird crossed the line was electrifying. After testing in Punta del Este, both DS Virgin Racing and DS Performance engineers were confident they had found some improvements in the car, but until the result in Buenos Aires they couldn't be confident that things would play out as they had hoped.  In the end, all of the hard work paid off, and to make it an even better day, the team's drivers showed how popular they are with fans by both winning Fanboost.
Xavier Mestelan, DS Performance Director delighted with the team's victory. "This is a historic weekend for DS brand. A weekend that has offered DS Virgin Racing its first victory in Formula E and what a satisfaction to see all the hard work pay off! Let me just say a big thank you to Sam Bird for this absolutely exceptional performance in qualifying with the super pole and in the race where he fought right until the end.  Congratulations to Jean-Eric who managed to take the start despite severe food poisoning. We will continue to work to progress and to live other unforgettable moments."
FIA Formula E Championship 2015-16 – Driver Standings
| | | | | |
| --- | --- | --- | --- | --- |
| Pos | N°. | Pilote | Équipe | Points |
| 1 | 9 | Sébastien BUEMI | Renault e.Dams | 80 |
| 2 | 11 | Lucas DI GRASSI | ABT Schaeffler Audi Sport | 76 |
| 3 | 2 | SAM BIRD | DS VIRGIN RACING FORMULA E TEAM | 52 |
| 4 | 6 | Loïc DUVAL | Dragon Racing | 32 |
| 5 | 7 | Jérôme D'AMBROSIO | Dragon Racing | 30 |
| 6 | 4 | Stéphane SARRAZIN | Venturi Formula E Team | 28 |
| 7 | 23 | Nick HEIDFELD | Mahindra Racing Formula E Team | 23 |
| 8 | 27 | Robin FRIJNS | Andretti Formula E Race Team | 21 |
| 9 | 8 | Nicolas PROST | Renault e.Dams | 21 |
| 10 | 55 | Antonio FELIX DA COSTA | Team Aguri | 16 |
| 11 | 21 | Bruno SENNA | Mahindra Racing Formula E Team | 11 |
| 12 | 88 | Oliver TURVEY | NEXTEV TCR Formula E Team | 10 |
| 13 | 66 | Daniel ABT | ABT Schaeffler Audi Sport | 10 |
| 14 | 25 | JEAN-ERIC VERGNE | DS VIRGIN RACING FORMULA E TEAM | 6 |
| 15 | 77 | Nathanaël BERTHON | Team Aguri | 4 |
| 16 | 1 | Nelson PIQUET JR | NEXTEV TCR Formula E Team | 4 |
| 17 | 28 | Simona DE SILVESTRO | Andretti Formula E Race Team | 0 |
| 18 | 12 | Jacques VILLENEUVE | Venturi Formula E Team | 0 |
| 19 | 23 | Oliver ROWLAND | Mahindra Racing Formula E Team | 0 |
| 20 | 12 | Mike CONWAY | Venturi Formula E Team | 0 |
FIA Formula E Championship 2015-16 – Team standings
| | | |
| --- | --- | --- |
| Pos. | Équipe | Points |
| 1 | Renault e.Dams | 101 |
| 2 | ABT Schaeffler Audi Sport | 86 |
| 3 | Dragon Racing | 62 |
| 4 | DS VIRGIN RACING FORMULA E TEAM | 58 |
| 5 | Mahindra Racing Formula E Team | 34 |
| 6 | Venturi Formula E Team | 28 |
| 7 | Andretti Formula E Race Team | 21 |
| 8 | Team Aguri | 20 |
| 9 | NEXTEV TCR Formula E Team | 14 |
DS Virgin Racing Formula E Team
Team:
DS Virgin Racing Formula E Team
Car:
Virgin Racing Engineering DSV-01
Location:
London, UK
Key Personnel:
Sir Richard Branson
Alex Tai, Team Principal
Biography:
Virgin is a brand that is strongly associated with technology and innovation, and is passionate about developing pioneering technology that can be put to commercial use, in the case of Formula E, directly impacting on cars on the road.

For the 2015-2016 season, Virgin partnered with the DS brand to become the DS Virgin Racing Formula E Team. The team will once again be headed by team principal Alex Tai, who has been directly involved in a number of Virgin's pioneering technology projects in aviation, space and more recently racing, alongside Sir Richard Branson.

For the inaugural season, Virgin enjoyed two victories through Sam Bird on their way to fifth overall in the teams' championship.

Drivers:
Sam Bird
Jean-Eric Vergne
Website:
www.ds-virginracing.com
Sponsors:
DS
Hewlett Packard Enterprise
One All Sport
Virgin Media