NanoFlowcell is the stunning startup trying to make energy from ordinary salt water. A revolutionary new battery chemistry is at the heart of the firm's products to date.  Cars like the super-exotic Quant F — a four-seater with gorgeous gullwing doors opening the entire bodyside. Looking like a stretched Porsche 918 Spyder, the main quant prototype is still a stunner.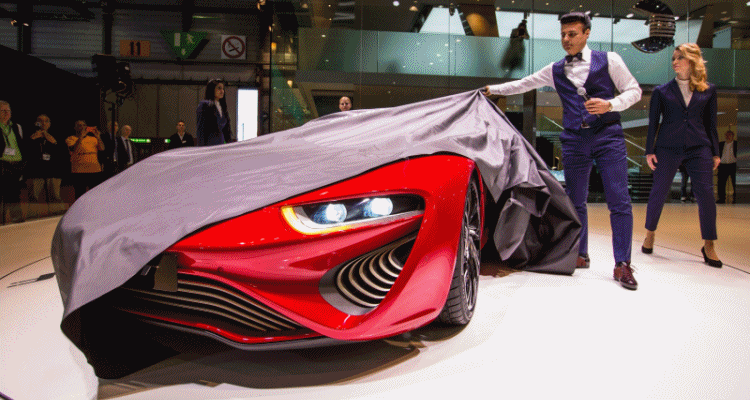 But what about production feasibility?  FOr that, the plan has evolved into this slick electric hatchback.  A premium model aimed right at the BMW i3, the QUANTiNO majors on realistic goals.  Four electric motors — one at each corner — share around 125-horsepower equivalent, with a range of about 250 miles (we estimate).
It will be all about eco-chic for the considered production run: appealing to a stylish urban commuter who values luxury and exclusivity alongside the latest green tech.
The production-ready model is teased in yellow below — and is virtually identical to the blue concept.
2016 nanoFlowcell QUANTiNO
nanoFlowcell AG: QUANTiNO débuts as the first production-ready low-voltage electric vehicle equipped with the nanoFlowcell® powertrain