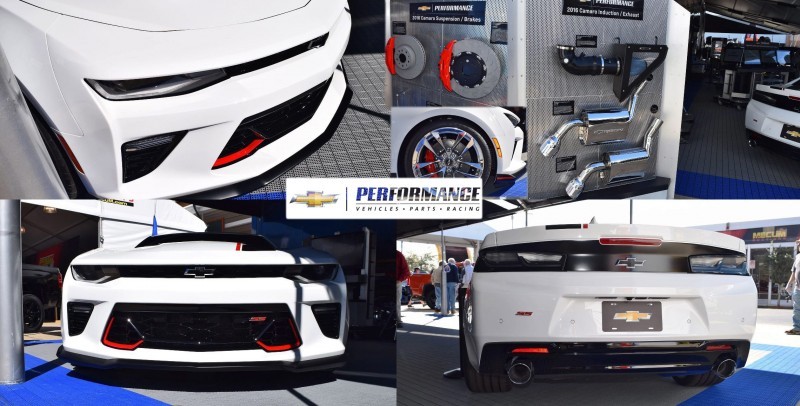 Great to see the new Camaro out in the wild, even if it is all locked up and can't be driven.
This Camaro SS wears a variety of extra-special goodies outside and under the skin.  The black taillamps, front splitter and color accents are nice to set a high-po mood.
A Brembo brake upgrade front and rear, lowering sport springs and upgrades breathing promise more control and even more speed.  The $500 cone air intake will make a huge difference to the sonics of the car, but no more than the HUGE sport exhausts available for both V6 and V8 Camaros!
We're trying to get behind the wheel of this new Camaro prontito, but have not had the pleasure yet. Watch this space....
2016 Camaro SS with Chevrolet Performance Parts