First time catching the new 2016 Silverado Black Out Edition in the wild!
The truck looks so amazing in the flesh.  Every last detail is gloss black -- right down to the blackwall tires and black bow-tie badges front and rear.  The big impacts come via the dark grille, headlights and 20-inch five-spoke wheels. The finish?  Gloss black, of course!
These photos are with all the lights/LEDs off.  That white glow of the LED DRL is just its white glow shell.  Needless to say: the impact of the sinister 2016 Chevy look is even more striking with them on.
Why is that front bumper a contrast black plastic?  The price!
The $1700 Silverado Black pack for 2016 is offered up and down the trim ladder: this example is just a humble WT1 Double Cab.   That means an out-the-door price under $35k!  Check out the window sticker for details below -- including the $31k base price of this 4.3L V6 model with six-speed auto.  The new 5.3L with eight-speed is the big news for 2016, and we highly recommend it.
Macho Bello!
2016 Silverado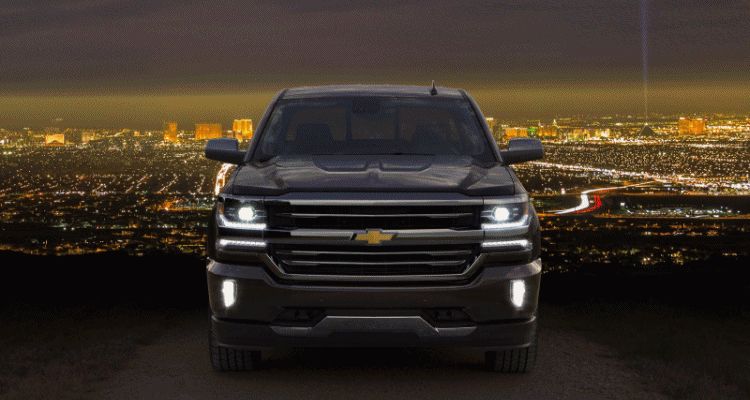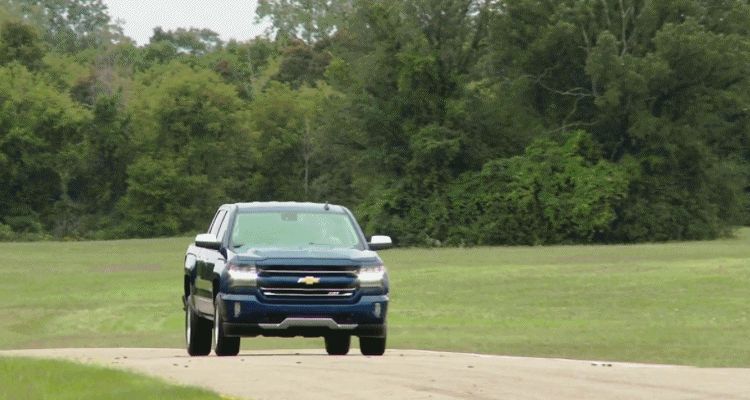 2015 Silverado
2016 Chevrolet SILVERADO 1500 Black Out Edition