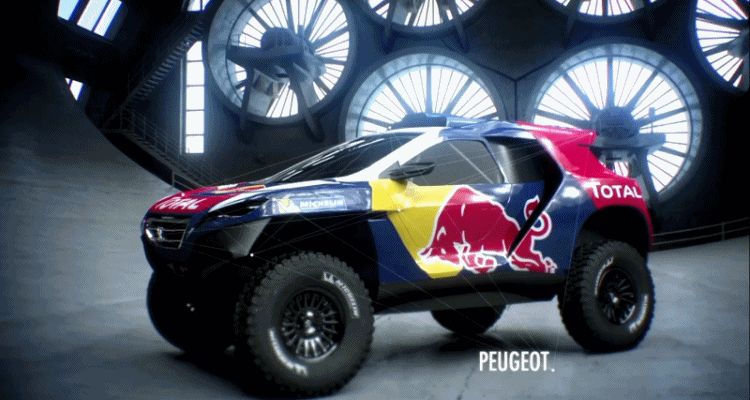 Dakar got off to a fairly rough start this year: a big crash canceled the timed events of the Trucks class, while a smaller incident saw the four-time defending champion MINI Countryman careen off the course and injure multiple spectators. Reuters and AP report a father and son were seriously hurt and are in serious condition. The MINI driver was the first female driver from China, and she also sustained injuries.  Initial reports are of a hard jump landing and subsequent loss of control of the vehicle.
This was always a very, very dangerous race. And at least these traumatic events are related to the racing action, versus an old hazard: taking fire from small arms as they crossed Senegal on (one of the) the original African routes. By comparison, Argentina and Bolivia are a day at the beach.
Still, the accidents are a worthwhile and timely reminder for all participants and spectators to keep safe, even while pushing man and machines to their breaking points over the next two weeks.
We're rooting HARD for the Peugeot DKR16 to dethrone the MINI this year, but it is anyone's race at this point.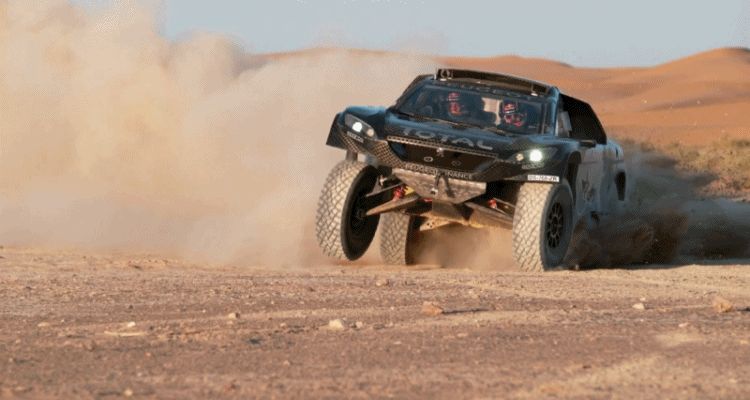 PEUGEOT-TOTAL DKR16 - Jan 2, 2016 Latest Event Photos
 
Fast Dakar prologue for Red Bull Desert Wings
2016 Dakar Prologue Stage Results
CARS - TOP 5
1. Bernhard Ten Brinke   (BEL)   00:06:08
2. Carlos Sainz   (ESP)   +00:00:03
3. Xavier Pons   (ESP)   +00:00:04
4. Nasser Al-Attiyah   (QAT)   +00:00:05
5. Marek Dabrowski   (POL)   +00:00:05
BIKES - TOP 5
1. Joan Barreda   (ESP)   00:06:27
2. Ruben Faria   (PRT)   +00:00:00
3. Hélder Rodrigues   (PRT)   +00:00:03
4. Adrien Van Beveren   (FRA)   +00:00:04
5. Michael Metge   (FRA)   +00:00:08QUADS - TOP 5
1. Ignacio Casale   (CHL)   00:07:14
2. Marcos Patronelli   (ARG)   +00:00:05
3. Pablo Copetti   (ARG) +00:00:07
4. Alejandro Patronelli   (ARG)   +00:00:08
5. Lucas Bonetto   (ARG)   +00:00:10TRUCKS
As a result of a serious accident during the prologue the timed section was cancelled for the trucks.
SELECT QUOTES
Carlos Sainz #303: "A decent start for me. Not much we can say about this, the rally starts tomorrow. But so far, so good."
Nasser Al-Attiyah #300: "I had a good rhythm and we were sweating a lot. It was a nice stage to drive but not easy. Still, I think we did a good job. There's a very long way to go but we are quite happy."
Joan Barreda #6: "My goal was to be in the top 20 to get the best starting position. I'm quite happy because prologue stages don't normally suit me too well. Now we move on to the proper stages; last year we had problems in Bolivia so I am fully motivated to have a good Dakar this time."
Competitors await Dakar starting pistol
In an exercise where there is often more to be lost than won, how will the "newcomers" in the car category, in particular Sébastien Loeb or Mikko Hirvonen, fare on their debuts? Will they stamp their mark on the race from the start or at least take advantage of a relatively favourable and short 11-kilometre configuration to win their first special stage? Will the old hands let them fall into the trap of the prologue?
It will certainly be an interesting stage to watch, all the more so since the standings at the end of the prologue will determine the starting order the following day...
The situation is similar in the bike category, where the absence of last year's winner, Marc Coma, should allow the leading lights of the category to inflict an initial psychological blow.
In short, over these 11 kilometres against the clock, the competitors must avoid confusing speed with haste.
SELECT ATHLETE QUOTES
Sébastien Loeb #314: "It's really interesting and motivating to be a beginner again, so I'm just trying to stay calm and learn as much as possible. I'm sure we're going to have some good adventures, which is what we came here for."
Nasser Al-Attiyah #300: "I'm very proud and happy to be back here. I think that every time I come back, my motivation to win gets stronger! There are some improvements to the car, but for our strategy I think we can keep the same as last year."
Adam Malysz #325: "I'm curious to see how we can deal with the challenges that the organisers have prepared for us. It's an unpredictable event in which basically every step is a struggle for survival."
Jordi Viladoms #11: "I had the pleasure of riding alongside Marc (Coma) for many years and it was a great learning experience. Now I have the chance to share this knowledge with the younger members of the team while also fighting for a good result."
Ayrat Mardeev #500: "Victory brings a serenity that makes it easier to concentrate. The preparation for this Dakar began just after the last one. We analysed our trucks, recognised the mistakes we made and began preparing the next rally. We will try to win again."
RED BULL DESERT WINGS LINE-UP
Cars
Carlos Sainz, Team Peugeot-Total, 9th Dakar
Stephane Peterhansel, Team Peugeot-Total – 27th Dakar
Cyril Despres, Team Peugeot-Total, 16th Dakar
Sebastien Loeb, Team Peugeot-Total, first Dakar
Nasser Al-Attiyah, 12th Dakar and 2015 winner

Adam Małysz, Team Orlen, 5th Dakar
Jakub Przygoński, Team Orlen, 7th Dakar
Jacek Czachor, Team Orlen, 15th Dakar
Marek Dabrowski, Team Orlen, 15th Dakar
Giniel De Villiers, Toyota, 14th Dakar
Bikes
Jordi Viladoms, Red Bull KTM Factory Team, 11th Dakar
Matthias Walkner, Red Bull KTM Factory Team, 2nd Dakar
Toby Price, Red Bull KTM Factory Team, 2nd Dakar
Antoine Meo, Red Bull KTM Factory Team, first Dakar
Ivan Cervantes, KTM – Himoinsa, first Dakar
Joan Barreda, HONDA Racing, 6th Dakar
Hélder Rodrigues, Yamaha, 10th Dakar
Trucks
Kamaz Masters:
Eduard Nikolaev (pilot), Evgeny Yakovlev (co-pilot), Vladimir Rybakov (mechanic)
Ayrat Mardeev (pilot), Aydar Belyaev (co-pilot), Dmitry Svistunov (mechanic)
Andrey Karginov (pilot), Andrey Mokeev (co-pilot), Igor Leonov (mechanic)
Dmitry Sotnikov (pilot), Igor Devyatkin (co-pilot), Rusian Akhmadeev (mechanic)
Quads
Marcos Patronelli, 7th Dakar
Mohammed Abu Issa, 3rd Dakar