The Lykan HyperSport is the proud (adopted) son of the UAE as a great new business with global appeal.  All run from within a sparkling white palace of a factory.  Where?  Right in the center of Dubai's skyscrapers.  The firm has made the Emirates its home since just after being founded in Lebanon.
Not to be outshone, Abu DHabi's Ekin Patrol has added a customized 2015 W Motors Lykan HyperSport to the fleet.
Not to issue parking tickets, but to revel in the glory of the Emirati royal family!
The customization includes a special carbon-fiber mount for the lightbar unit to attach to the roof.
Matching white finish for the lightbar is cool... but why is this thing so huge!?  It looks insane now, after at least a decade of slimline LED units.
So, for our $5-million privilege, the first thing we'd do is pop it off somehow.
Second thing?
Rip that giant RUF's racing turbo boxer up past 220-mph!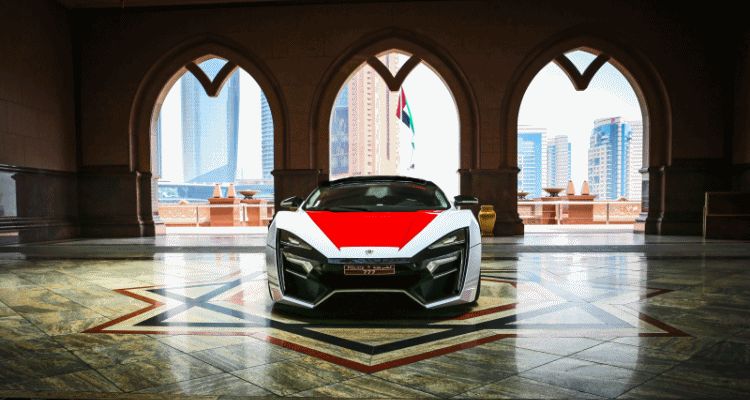 2015 W Motors LYKAN HyperSport Abu Dhabi Patrol Car - Crown Photoshoot
LYKAN