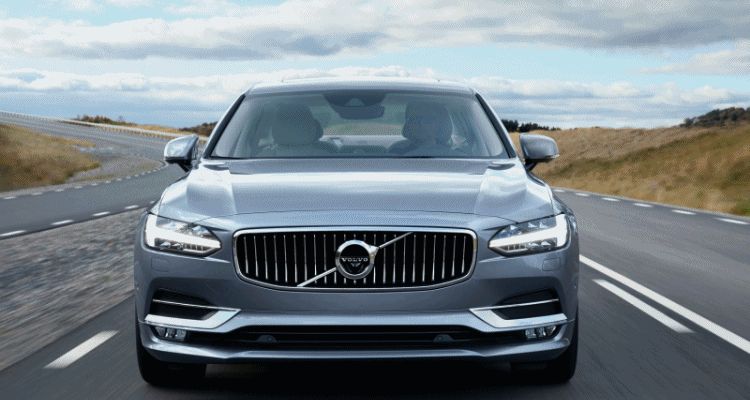 Volvo is on a huge roll!  The new XC90 led a 26-percent sales gain for the month of November 2015, and the momentum is just getting started.
The next step is this all-new S90 luxury sedan.  All-new and competing with A6 and even A8, this new Volvo limo is an exceptionally promising replacement of the aged S80.
The new S90 runs all-new chassis, exterior, interior and powertrain — making it a near clean-sheet approach to the next generation of large Volvos.  The powertrains and much else is shared with the exceptional new XC90: this includes the standard T6 turbo engine making ~315 horsepower, and an optional T8 twin-engine model making 400HP via a new plug-in hybrid electric drive.
The S90 will make its public debut at the Detroit auto show on January 12th as a 2017 model, with first arrivals ballparked for July of 2016. Pricing will be up versus the new car, with $48k to $65k base prices our initial estimate for this very sexy new Volvo.
2017 Volvo S90