Alternative headline?
MONO-nucleolus outbreak in Far East!
=]
Yea. Too alarmist.
Moving on...
BAC just opened their second Asian showroom in as many months -- with Hong Kong a natural follow-up to the new Japanese dealer recently established.
Demand is clearly strong globally for this one-seat supercar, but showrooms nearby is the best way to really ramp up volume. Sure, there might be one or two MONO's in Hong Kong already, but the eight just sold would likely never have happened without buyer's knowing where to service and maintain the cars.  The MONO is the perfect stepping-stone between sportscars in the Exige performance and price range and serious heavy-hitters like the 911 Turbo or the Nissan GT-R.
In addition, the MONO's absolutely one-of-a-kind drive position and intensity makes the BAC a nice complement to exotics like the 650S McLaren and 488 GTB Ferrari.  So whether incremental additions to a dream garage, or the first step for budding millionaires to hone their driving skills.... BAC has found a very welcome new home in Hong Kong this week.
Check out the MONO Configurator over at this link.
BAC MONO Hong Kong Showroom Launch
BAC LAUNCHES HONG KONG SHOWROOM; EIGHT MONO SUPERCARS SOLD ON THE NIGHT
Briggs Automotive Company (BAC) launched their new BAC Hong Kong showroom in Kowloon Bay on 27th November due to growing customer demand
Eight Mono supercars were sold at the showroom launch, further underlying the car's demand and popularity
BAC Hong Kong opening follows highly successful BAC Japan launch earlier this year, reflecting a wider momentum of the BAC brand in Far East Asia
BAC has recently gained EU registration compliance for Mono, meaning it can now sell to mainland Europe, as well as America and Far East Asia
Liverpool, Tuesday 1st December 2015
Leading luxury British carmaker Briggs Automotive Company (BAC) opened its brand new Hong Kong showroom on 27th November, in direct response to growing customer demand in Far East Asia. Based at the Nan Fung Commercial Centre in Kowloon Bay, the showroom has already had fantastic success, with BAC selling eight of the annual allocation of 12 vehicles during the opening night party.
BAC Hong Kong joins BAC Japan in highlighting the importance of the Far East Asia market for the Liverpool-based Briggs Automotive Company, and the future sales of its single-seater Mono supercar. Demand for the Mono within Japan has been strong since its launch in July – with five Mono supercars being sold from their limited allocation to date.
Far East Asia customers will receive the 2016 Model Year Mono with its all-new 305bhp 2.5-litre Mountune four-cylinder engine. The Mono weighs just 580kg, giving it an incredible power-to-weight ratio of 526hbhp per tonne. In addition, the 2016 Model Year Mono receives a drive-by-wire throttle and bespoke driver fitment program, culminating in a custom-made seat and steering wheel.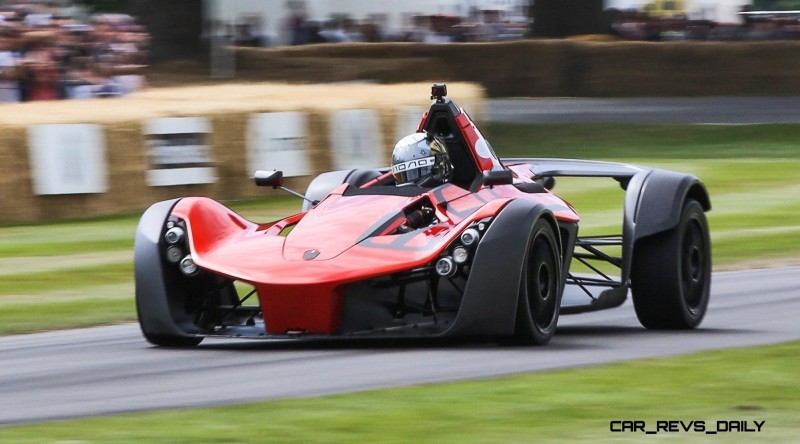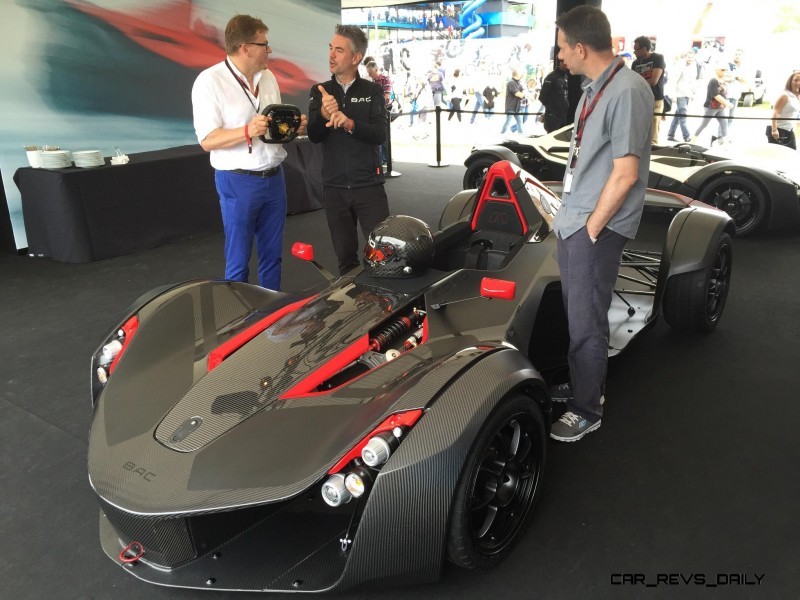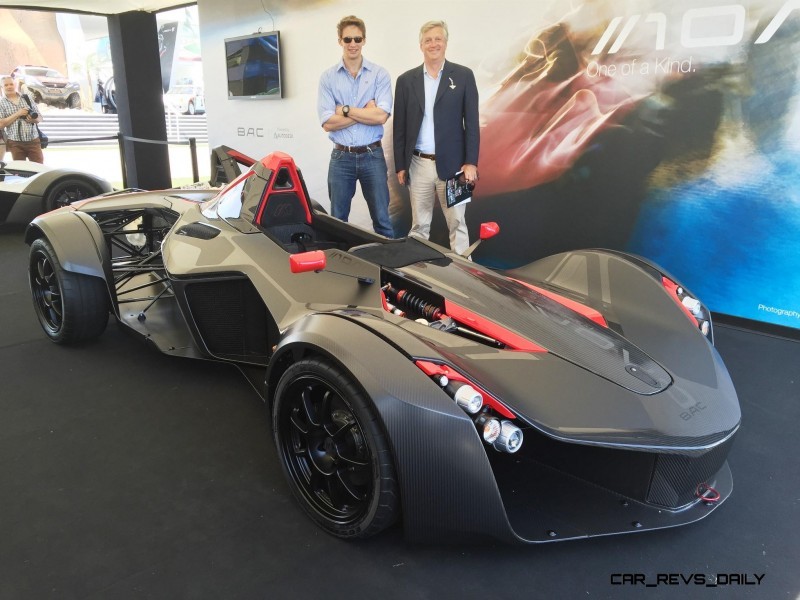 Luxury is of utmost importance to customers in Far East Asia, and British brands come with added prestige. Due to the bespoke nature of the BAC Mono, it therefore has immense appeal to these customers, who have almost limitless possibilities when it comes to trim and paint options.
The launch of BAC Hong Kong and Japan is a further example of the global reach of its Mono supercar. BAC continues to have immense success with their North America division and has recently secured EU registration compliance, allowing the first German registration of a Mono, which has opened the door to mainland Europe sales. In addition, BAC recently released the superyacht-focussed Mono Marine Edition to worldwide acclaim.
BAC founder Neill Briggs said: "The launch of BAC Hong Kong and BAC Japan demonstrates the global success of the Mono supercar. For us as a British company to take our brand new UK-built 2016 Mono to all corners of the globe makes us immensely proud.
"BAC recognises the importance of the Far East Asia market, which is backed up by the demand for our cars to date. We wanted a showroom in the heart of the market to offer our completely bespoke sales experience; the type you would expect when you are buying a tailor-made luxury product. With divisions in the US and Far East Asia adding to our successful UK operation, we are now in a position to take BAC to the next level. The fact that we have also recently gained EU approval takes us a step closer to taking Mono to the world."
Editors Notes
BAC Hong Kong Limited: BAC HK Limited is a company incorporated in Hong Kong and is a subsidiary of China Environmental Resources Group Limited (CER Group)
BAC Hong Kong Showroom: 4B-C. G/F, Nan Fung Commercial Centre, 19 Lam Lok Street, Kowloon Bay. Tel +852 2798 8628
Useful links:
Website: www.bac-mono.com
Facebook: facebook.com/bacmono
Twitter: twitter.com/DiscoverMono