 The Bugatti Veyron took more than 10 years and ~10-billion dollars to make real for its 2005 debut.
The vehicle development started with the VW W12 NARDO/SYNCHRO prototypes before taking on a life of its own via stratospheric performance dictates from the very top of the Volkswagen Group.
1000-horsepower and 250-mph.
Great in theory, surpassed in practice!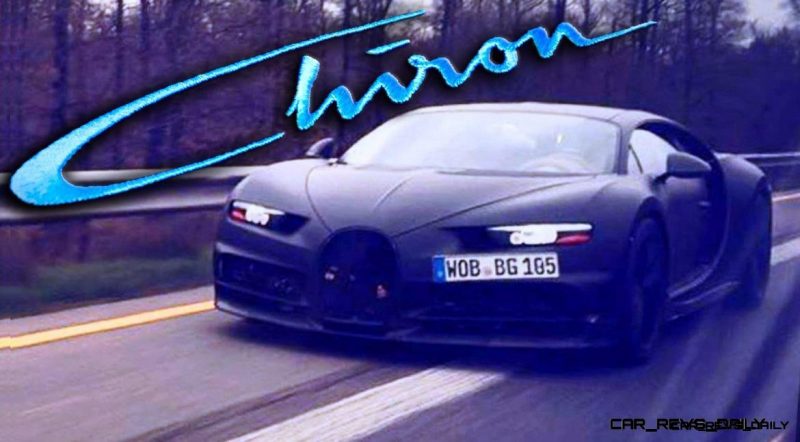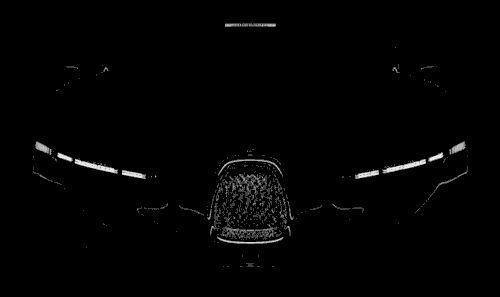 The next-generation Bugatti supercar has a great running start by using many components and skills long-honed for the first Veyron and its SuperSport and Vitesse models since the launch spec.
Even so…. this long intro is basically a warning: do not get too excited aboiut this car arriving imminently. And for the most part, do not pre-judge its looks.
Let's analyze what the latest spy shots from Europe mean for the next Bugatti, then share two sets of future Bugatti renderings of what the car might look like when complete:
— WHY?
— Why go out on the roads now?  At least partially to dispel the gossip and confirm to fans that a next-gen car is definitely still in progress.
— Bugatti has been the subject of unkind rumors during the VW Group emissions scandal, with some saying the entire program might be cut.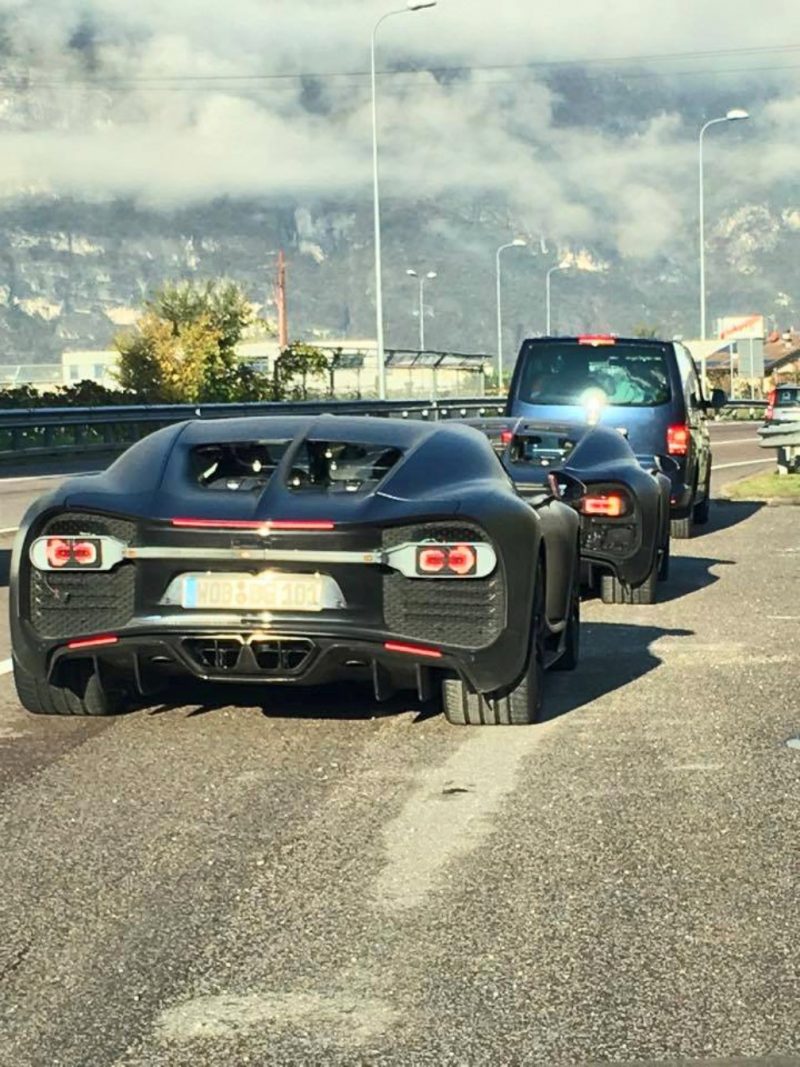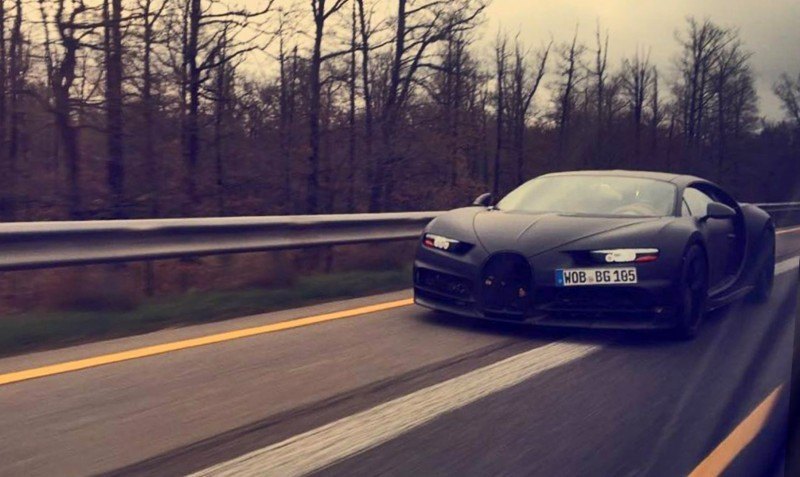 — WHEN?
— We estimate an arrival for the 2018 model year, likely debuting in the Fall of 2017. Frankfurt show.
— For most car companies, the R&D test mules hitting public roads is a strong indication that the car will arrive within 24-months.  This is no ordinary car, however, and needs extraordinary care in its development.
— WHAT? What does the next-gen Bugatti look like?
— While nearly wrapped completely in detail-hiding black matte sheets, the 'Chiron' as some have called it, cannot do real testing with the typical fake bodywork additions that disguise many test mules.   For a Bugatti, the core shape needs to be exposed in order for the vehicle's cooling and aerodynamics to function as normal.
— We already have seen what shape the car will take in the Vision GT concept car.
— HOW?  Will the Vision GT concept influence the 'Chiron's looks and performance?
Oh yes.  In almost every way.  Picture the Bugatti VGT sans racing spoilers, and you basically have a clear look at the production car being tested here.

2018 Bugatti 'Chiron' DESIGN ANALYSIS
A much meaner nose with far less body-color panelwork is the first notable change. The prototype seen here has advanced active aero for the lower splitter, plus new ventwork to expel this nose air once it's passed through the radiators and intercoolers  — likely spat out up through the hood to also increase downforce at the same time.