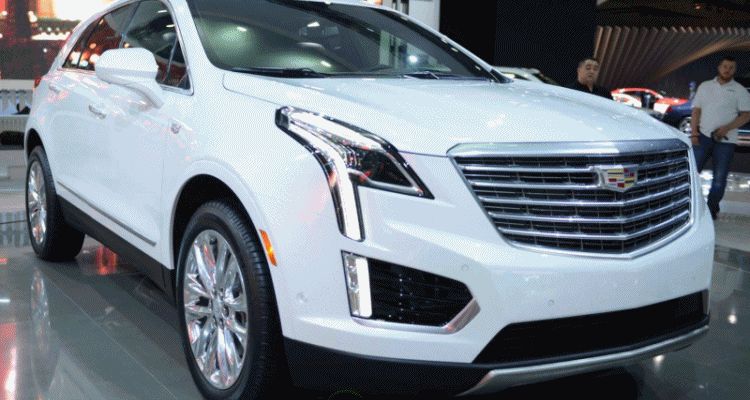 Cadillac Arabia just revealed the XT5 at the Dubai auto show — the region's first global debut for the expanding marque.
The XT5 is fresh for 2017 with a quieter and smoother ride, extremely lavish cabin materials and design, plus a big leap up the roominess charts.
This makes sense: the two-row luxury crossover market is all about the kings in the second row. An extra 3.2-inches of legroom are welcome in the new reclining and sliding second row of the XT5.
The style of the XT5 outside is both fresh and slightly familiar: the nose and tail look very new and modern, yet the glasshouse is quite familiar. We also do not like the black plastic lower sills all around — it looks too much like a sinking tugboat. Full paintwork would dramatically help this awkward look. A dark color works too.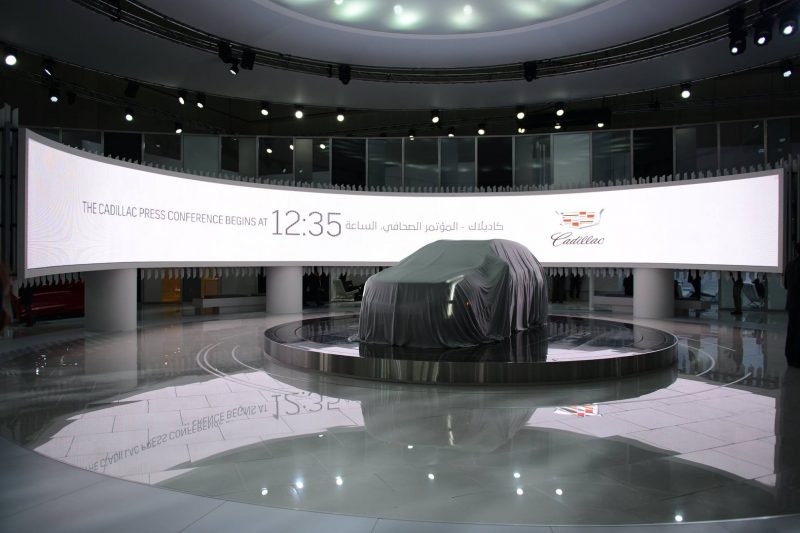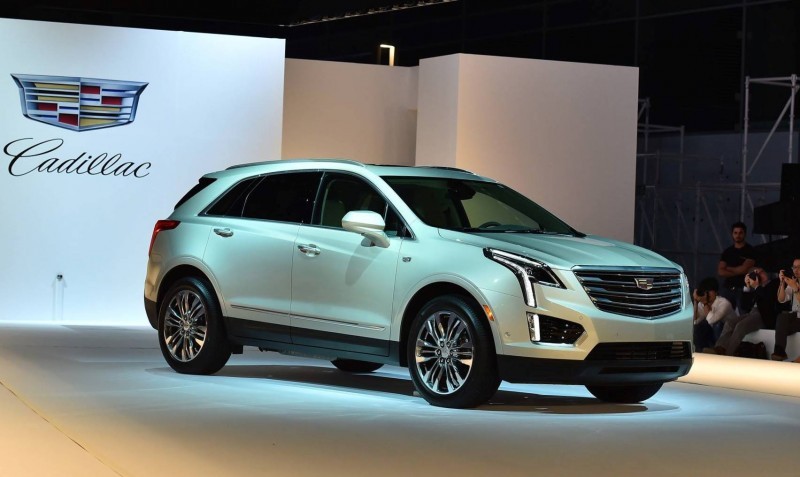 Under the swanky new nose and tail LED executions: an all-new eight-speed transmission and new "dual clutch" AWD system that enables a fuel-efficient 2WD lock mode, but can snap to a torque split between axles in a millisecond. Magnetic shocks with adjustable ride modes promises more ride comfort / sportiness tailoring. Drive modes are expected to include a much-smoother Comfort setting than the Escalade can manage over rough roads. A tighter Sport setting, however, will increase the grip and responsiveness of the 2017 model more than is possible currently.
The powertrain for the US and most global markets is a new 3.6-liter V6 engine making 310-horsepower. Front or AWD are options, plus a special 2.0-liter turbo engine choice for the Chinese market.
Cadillac promises the XT5 in showrooms around March or April, with pricing likely to rise slightly from the $38k base of the 2016 SRX, which takes a bow after the new XT5 takes its spot in the range.
2017 Cadillac XT5 Dubai

Cadillac XT5 Initiates New Series of Cadillac Luxury Crossovers
 lightweight CONSTRUCTION elevateS efficiency and driving performance