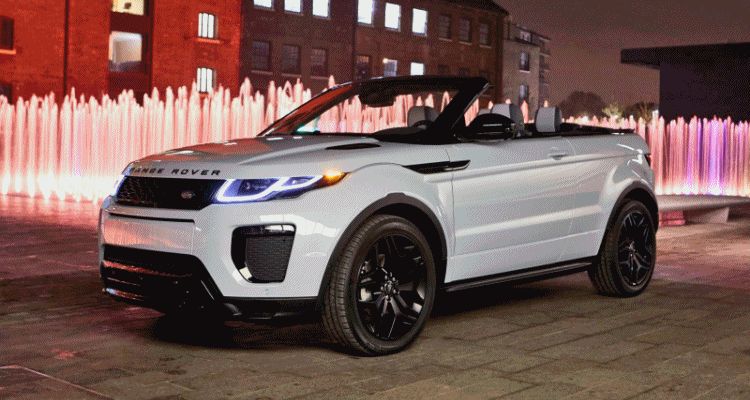 The key question we had about the new Evoque Cabrio is if it would channel the Defender spirit, or be a bit of a Murano CC.
The production model is here in official form tonight, and you can judge for yourself.
There's no denying how hot the Evoque Convertible would be on the streets. Somehow that ultra-low roof's disappearance dramatically ups the sexiness of the box/tub shape. Paired with giant wheels, the Evoque Coonvertible will be like a concept car for the roads.
Definitely go for the available black pack!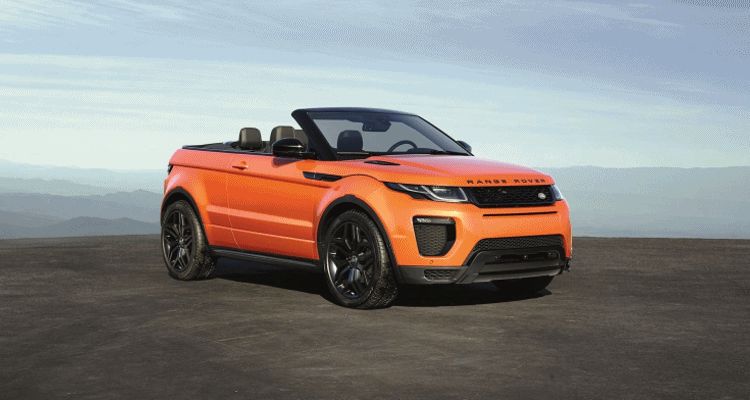 2016 RANGE ROVER Evoque Convertible
RANGE ROVER EVOQUE CONVERTIBLE – The Dawn of a New Era in Luxury Convertible Driving