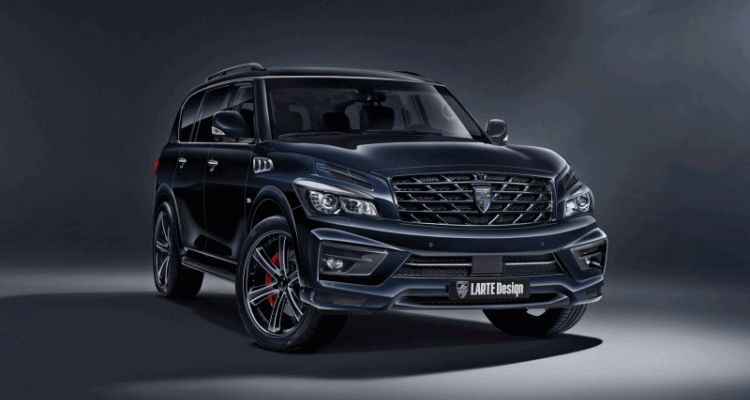 The QX80 has been a favorite of Larte Design (and ours!) for years. LARTE has been designing aero kits for the 400HP supertruck in many forms since 2011 or so. This is their baby.
So of course, when the 2015 model debuted in Pebble Beach with a plush QX80 Limited pack and new LED lighting, the LARTE folks were quick to take note.
Since those first QX80s started turning heads in Monaco with wild styling mods, Larte has expanded globally — with Cali and German offices doing great tunes on the Lexus LX570, Merc GL, Tesla Model S, QX60, QX70 and more.
Time to take the new knowledge and design vision back onto the QX80 base. The results are striking, to say the least.
A full monochrome nose removes every bit of brightwork, while a 10-piece body kit extends the QX80's pure, creamy panel shapes deep toward the pavement. Expressive new slashes appear at the bumpers on both ends, with tasteful and classy execution. From afar, it is a killer silhouette on 24-inch three-piece forged alloys. From up close, its detail intricacy will make you want to touch its vents.
Functional ones too on the hood this year!  The QX80's dome hood shape is carved with four new ports above the headlamps, beside the round hood. Extra venting, plus more growl noise from the QX80's absolutely fantastic 5.6-liter V8 engine.
This year, the new lighting package includes triple functional LED blades in the bumpers, plus a dual-mode sport exhaust system. Quad pipes with switchable open mode will make this beast howl like a werewolf!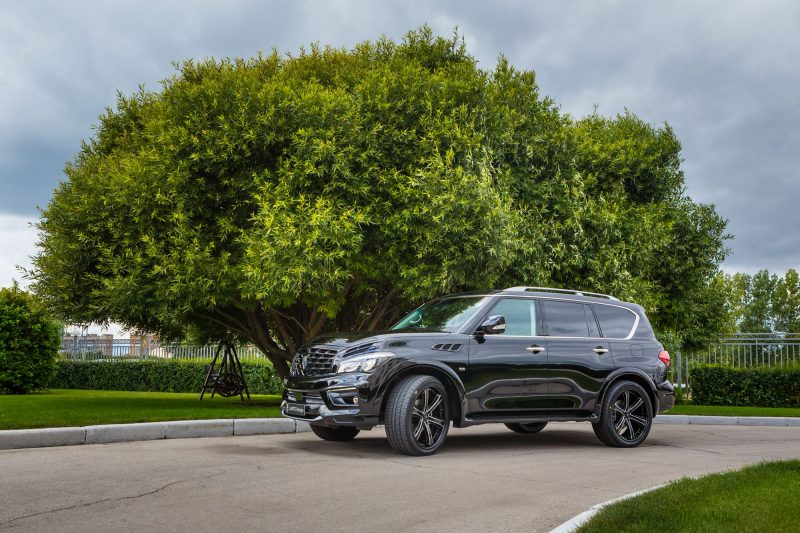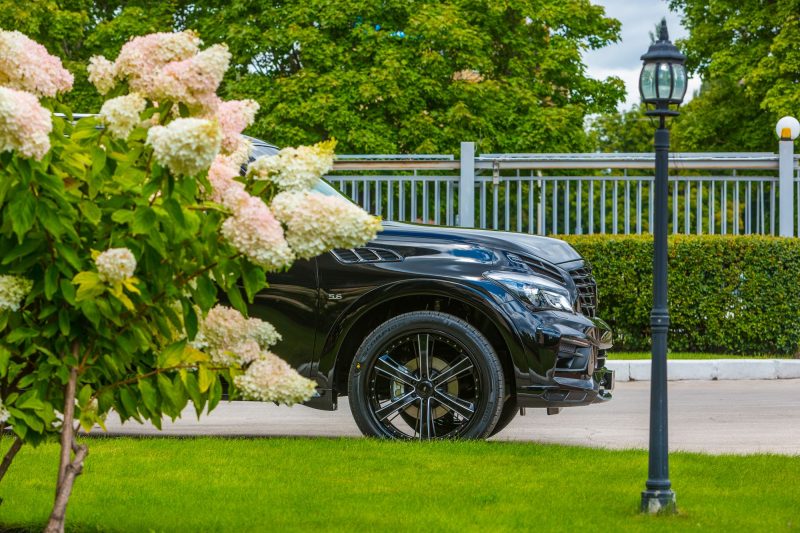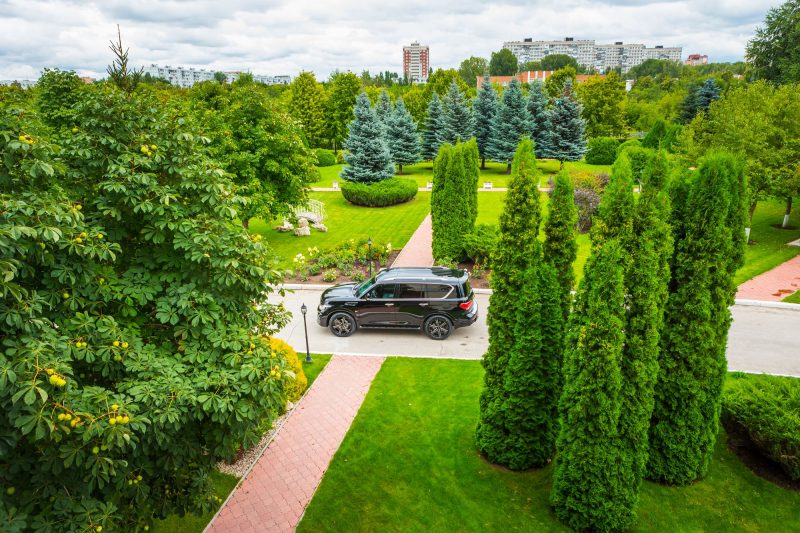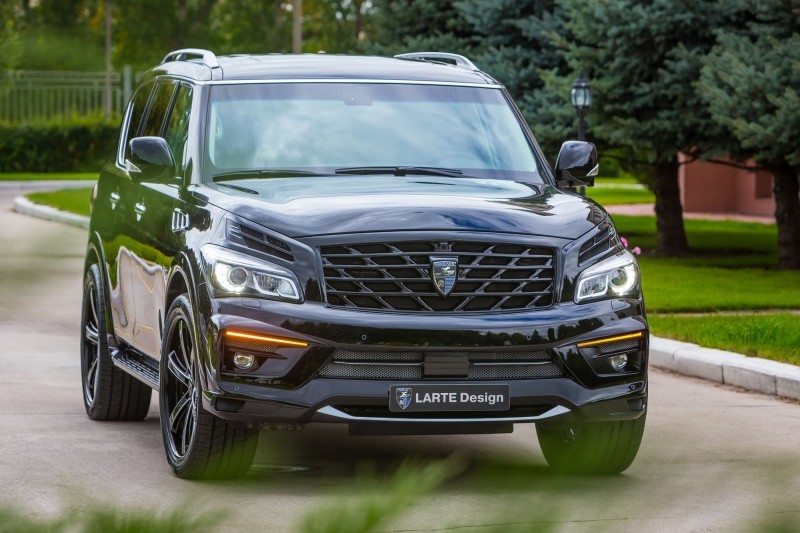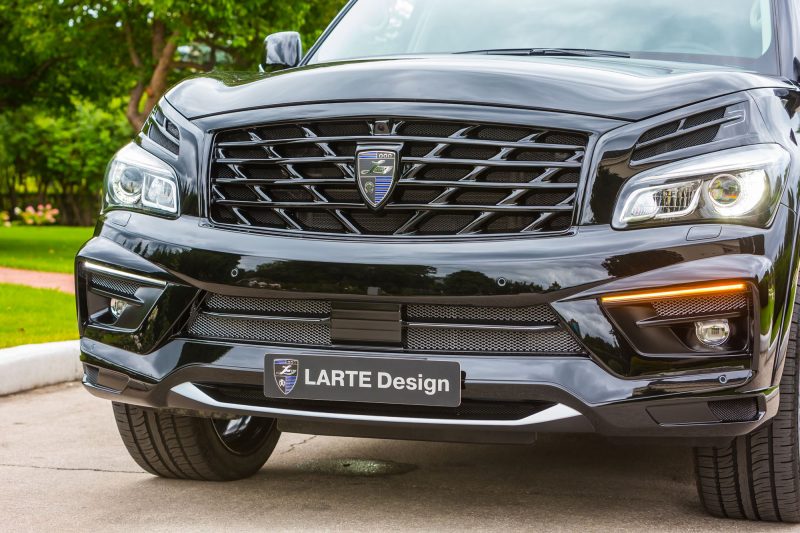 Optional Rotura brakes are available, but no tweaks to the engine or suspension to far. We'd love to see Larte Design offer a K&N cone intake, plus some air springs for adjustable ride height.
The new pack is called MISSURO and is available now for global orders. We've detailed the items included at the footer of this page, plus a video of this high-fashion launch from Larte Design in 88 photos.
LARTE DESIGN 2016 Infiniti QX80 Missuro