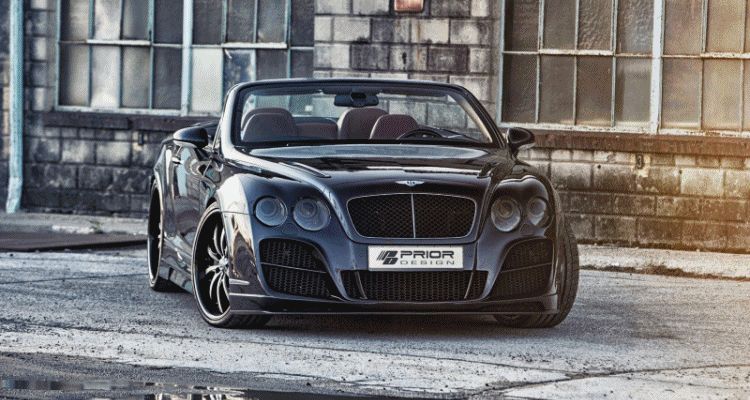 Wow. Has it really been since 2003 that the world has enjoyed the Continental GT?
Indeed!  The original model ran until 2011, replaced a in 2012 with updated details and tech all around.
But unless you are in one of the hot recent models, like the GT3 or the SuperSport, your Conti GT might need a bit of updating.
This kit appears to fit all generations and models of Continental.
Prior Design's three-piece kit is as effective an update as we have seen, especially for the pricing of the Duraflex pieces -- which are a tenth or less than full carbon-fiber pieces from Vorsteiner and others.  We'd estimate this whole pack comes in around $12k, which is fairly good value. Painted or wrapped to match, you can have a seriously baller Bentley with exclusive appeal. Those giant vents in front may be some of the sexiest intakes of all time.
We love the front bumper especially, or perhaps the nose and tail revamp for both bumpers. The sporty vented hood is a nice touch too.
Parts arrive ready for paint and installation at a local auto repair or paintshop.
Bentley Continental GTC by PRIOR DESIGN
PACKAGE CONTENTS
Complete PD Aerodynamic-Kit package for BENTLEY Continental GT/GTC includes:
PD Front Bumper for BENTLEY Contintental GT/GTC
PD Rear Bumper for BENTLEY Contintental GT/GTC
PD Side Skirts for BENTLEY Contintental GT/GTC