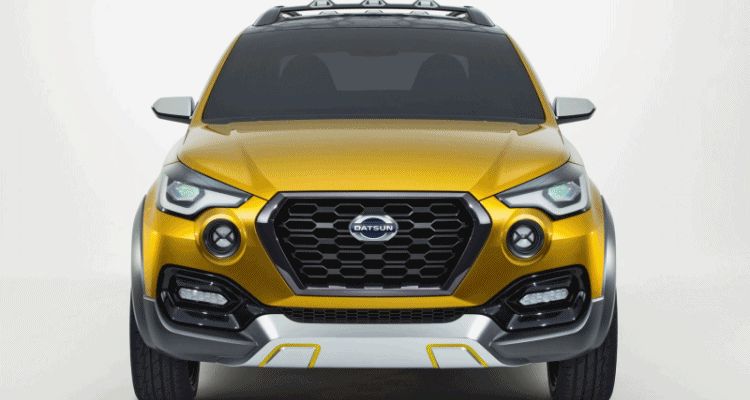 The Datsun brand's revival is still at full speed, with a variety of models for sale in launch markets around India and Asia. Now we have a look at the brand's next stage, a high-riding crossover. This preview shows us two things, both pretty impressive for a design concept:
— the Datsun face and overall design style translate well onto an SUV shape
— while this Go-Cross is dripping with swanky LEDs and gloss-black detailing, the parts underneath appear production-ready in most places.
Datsun will certainly be producing this car, by the way. No coyness about that from the Nissan HQ. And the Go-Cross is actually planned as a spearhead into new markets. Asia, Africa and the Middle East are the initial focal points — with more coming on-stream by the expected 2017 launch of a high-riding Datsun…. and perhaps even a rendezvous with the famous baja rally 240Zs from the 1970s!
2015 Datsun GO-cross Concept
Datsun: Enhancing its foundation and exploring new opportunities
Global unveil of new Datsun GO-cross Concept points to possibilities for line-up expansion
YOKOHAMA, Japan – Just a year after its return, the reborn Datsun brand is looking at possible expansion in new high growth markets such as Africa, Middle East, South East Asia and beyond.