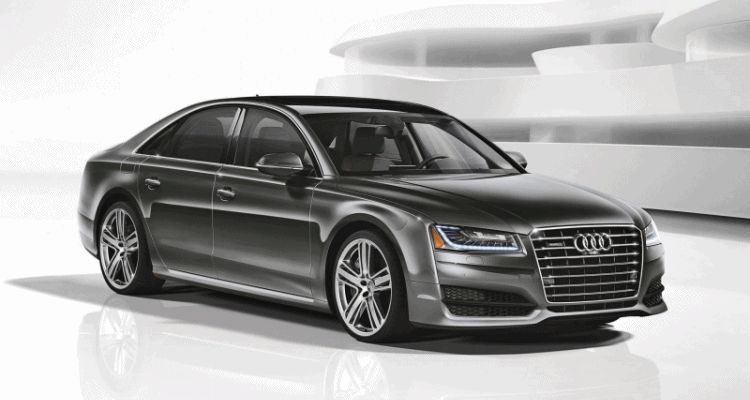 Audi has revealed some stunningly sexy S8 and A8 specials in Europe and the UK, including the Edition 21 and the S8 Plus with its 605-horsepower and 189-mph top speed.
The first tweaked model we have — aside from the S8, of course, which is on the US price lists from $115,000 for 2016 — is this new A8 4.0T Sport. This new Sport replaces the old 4.0T model with a bump of 15 horsepower to a round 450, plus an upgraded exterior look that is kissing-close to the S8 from all angles.
The most dramatic change, of course, comes via the front lower bumpers on the Sport, which are vastly cooler and more youthful than the normal appearance of the A8. The A8 4.0T Sport is coming to the USA exclusively as the A8 L longwheelbase model, but hides its length via slimmer and sportier sills and rear bumper details.
Critical options? The $2,500 Dynamic pack with Quattro torque-vectoring differential in back. The Dynamic pack also includes variable adaptive steering. Four wheel styles and dozens of colors are all still pretty conservative, without a dark wheel style in the bunch. (The slim five-spokes are a dark silver.)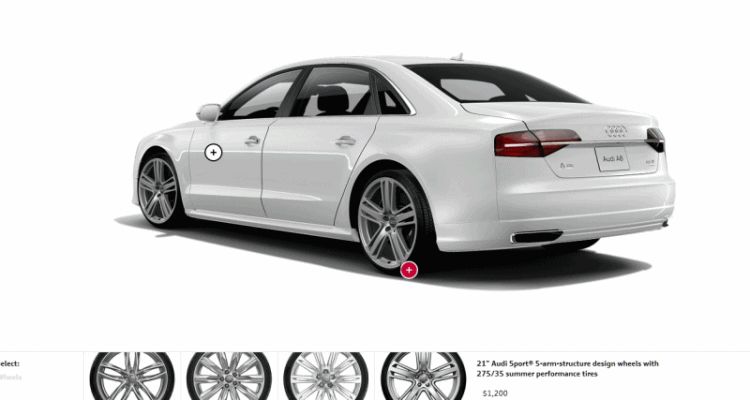 A black Alcantara headliner, however, is priced to move as a no-charge option.
We've thumbed through the configurator over here and came out pretty happy, especially versus the fairly trad and dull-looking $82k A8 3.0 TFSI and A8 3.0 TDI below this 4.0T Sport on the price ladder.
2016 Audi A8L 4.0T Sport