One more gorgeous widebody special to get the Citroen DS4 out of our systems... =]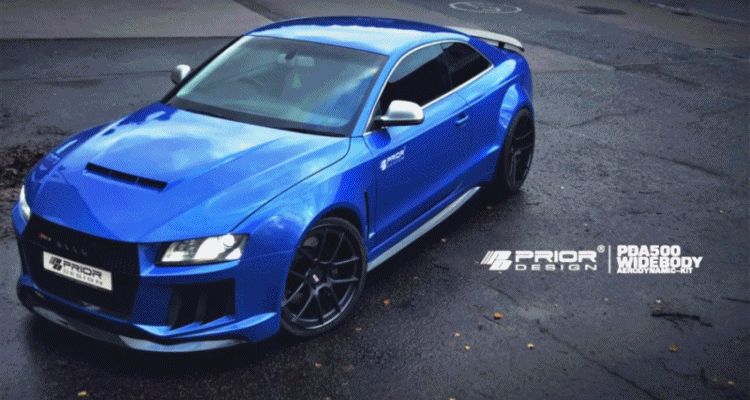 Now that we have seen the 2016/2017 A4 , it is clear that the Audi mid-size models will be around in the current style for years to come. This is hugely disappointing for a variety of reasons.
Audi Sport Quattro
But current owners of the A5/S5 and RS5 should not despair -- there is actually a painless way to get the Sport Quattro Coupe Concept design cues today, The A5 PDA500WB conversion is one of the more stunning we have seen in a while: the nose of the machine is totally transformed into a gorgeous exotic look. This even applies to the first-gen A5 -- with its LEDs from two updates ago. The Prior Design kit fits the newer models too -- which will be even more stunning with this mean new look.
Prior Design Audi A5 PDA500 Widebody Aero Kit







PACKAGE CONTENTS
Complete PDA500WB Aerodynamic-Kit package for AUDI A5 COUPE includes:
PDA500WB Front Bumper for AUDI A5 Coupe
PDA500WB Rear Bumper for AUDI A5 Coupe
PDA500WB Side Skirts for AUDI A5 Coupe
PDA500WB Front Fenders for AUDI A5 Coupe
PDA500WB Rear Widenings for AUDI A5 Coupe
PDA500WB Rear Trunk Spoiler for AUDI A5 Coupe
OPTIONAL
PDA500WB Vented Bonnet for AUDI A5 Coupe