Humble Harrisburg, Pennslyvannia is ready to feel some Ford V8 rumble this July 30th!
These four Mustangs are a highlight of the sale: a gorgeous black GT500KR, lovable red 1969 Mach 1, and a pair of 1970 Mach 1's in eye-popping Calypso Coral paintwork.
The orange twins are a highlight — but can be confusing to tell apart. They have different cabin colors — but adding the auction code prefix just for clarity among prospective owners. They'll be Mustang experts, of course, and know that one is packing 335HP versus the other at 300HP.
Which is which?  It is confusing… =]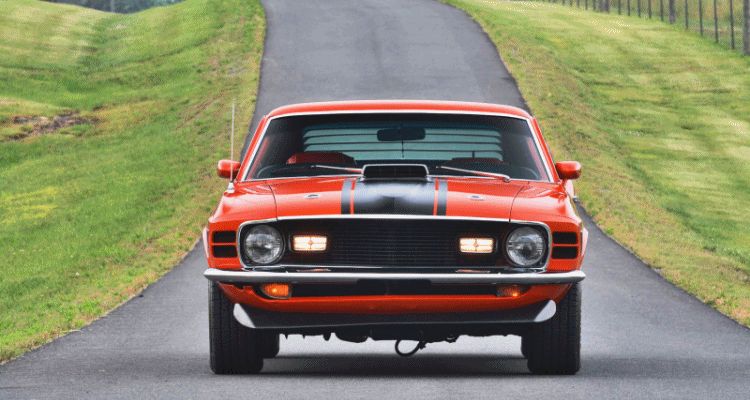 The car without rear glass louvres is the 428, while the orange-cabin car is the 351.
The quality of these Mustangs sets them apart from many — while the location might make them more affordable than if sold at Monterey, etc.
S26_1968 Shelby GT500KR Fastback
S102_1969 Ford Mustang Mach 1 Fastback
1970 Ford Mustang Mach 1 Fastback
428/335 HP, 4-Speed