Update1 – Rendered Color TestWOW!
First look at the new Alfa Giulia today leaves us floored!
On-Stage Debut
Romeo & Juliet appear to be in fine form these days — running sideways around 90-mph corners at the fantasy Verona racetrack!
The numbers and initial details for this production-spec GIULIA (proniunced 'Julia') Qaudrifoglio are mouth-watering. 510 horsepower via a twin-turbocharged V6. Rear or AWD. Torque vectoring and active aero.
Style to make you weak in the knees from up front. Fresh LED designs and a wide V have a sporty feel that vaguely recalls the Infiniti Q50 Eau Rouge Concept, but is a clear step ahead of the sexiest Jaguar XE-S seen so far. Clearly more special and premium than the new C63-S. We are eager to see more.
The front splitter is a thing of beauty, however. Just a split-second look at how this piece extends downward from the bumper at speed. Super cool.
And leave you blowing kisses at its racy C-pillar rake and potent tail full of LEDs, spoilers, diffusers and exhaust pipes.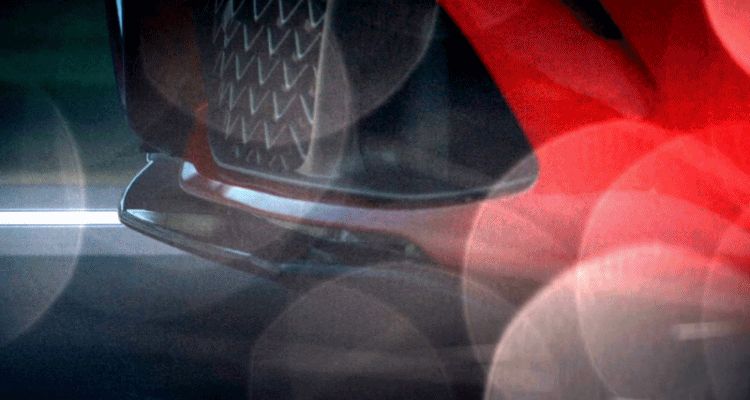 Two issues you might note in this first look:
— similarities with M3 seem uncanny around profile and tail view
— new Alfa badge is nice, but would it kill them to call it the 'Julia' for English-speaking markets?
On the first, the M3 competitiveness is deliberate, of course. To take down the 3 series, starting at the top M3 makes sense for Alfa.
On the second, history and legacy are leading forces at Alfa, so a name change so Americans pronounce (*and spell) it properly is probably not in the cards.
But we will see this machine. Expected arrival timeframes to the US? About a year from today to first customers. Pricing for the Quadrifoglio may kiss $70k, but the more humble models should start with $48,000 base prices.
DYNAMIC DEBUT VIDEO + EXHAUST NOTE
2016 Alfa Romeo Giulia Color Test
 2016 Alfa Romeo GIULIA Quadrifoglio
 
24 June 2015
World preview of the Alfa Romeo Giulia
Perfect blend of the new Alfa Romeo paradigm and maximum expression of the 'meccanica delle emozioni', the new model encapsulates 105 years of style excellence and Italian technology.
Its distinctive design expresses three quintessential features of Italian design: sense of proportions, simplicity and high quality surface finish.
The new Alfa Romeo badge, now refreshed while preserving its legendary shape and unmistakable style, stands out in the middle of the famous front trefoil nose.
The entire 'creation' centers around the driver and the promise of exhilarating driving experiences with sensitive steering, responsive acceleration and prompt shifting and braking.
Rear or four-wheel drive is more than just a tribute to the most authentic roots of the Alfa Romeo legend: it is also a technical solution which guarantees high performance and astounding fun.
State-of-the-art, innovative engines: a six-cylinder 510 HP, inspired by Ferrari technologies, the brand's new powertrain reference, will be introduced on the Quadrifoglio version.
Performance is thrilling: from 0 to 100 km/h in just 3.9 seconds.
Perfect weight distribution (50/50 across the two axles), sophisticated suspensions (the front is an Alfa Romeo exclusive) and the most direct steering on the market.
Unique, exclusive technical solutions, like Torque Vectoring for outstanding stability control, Integrated Brake System for considerably reducing braking distance and Active Aero Splitter for active high-speed downforce management.
Alfa Romeo Giulia combines extraordinary engine performance and the ample use of ultralight materials, like carbon fibre, aluminium, aluminium composite and plastic, to obtain the best weight-to-power ratio (lower than 3kg/hp).
The model was introduced to the international press in the renovated Alfa Romeo Museum in Arese, Italy ,which will reopen on June 30 for enthusiasts and researchers worldwide.