Updated 5.26.15 With 88 New Photos
We struggled for a minute on this headline — but there is no mistaking the meaning: the 2016 HR-V's design looks sublime in this new photo set. Even in its dark Steel Grey, the swoopy lines and stance of the HR-V are clear winners.
We see LED lighting out back, but none up front. Even so, the nose of the HR-V is one of its coolest angles. The deep grille with its dark crossbar up top is very convincing. A sport grille is available, as are some cool multi-spoke alloys – as shown in the builder screencaps below.
Lots more HR-V action and a full color visualizer over at the below link. The HR-V is arriving now with a base price of $20,000.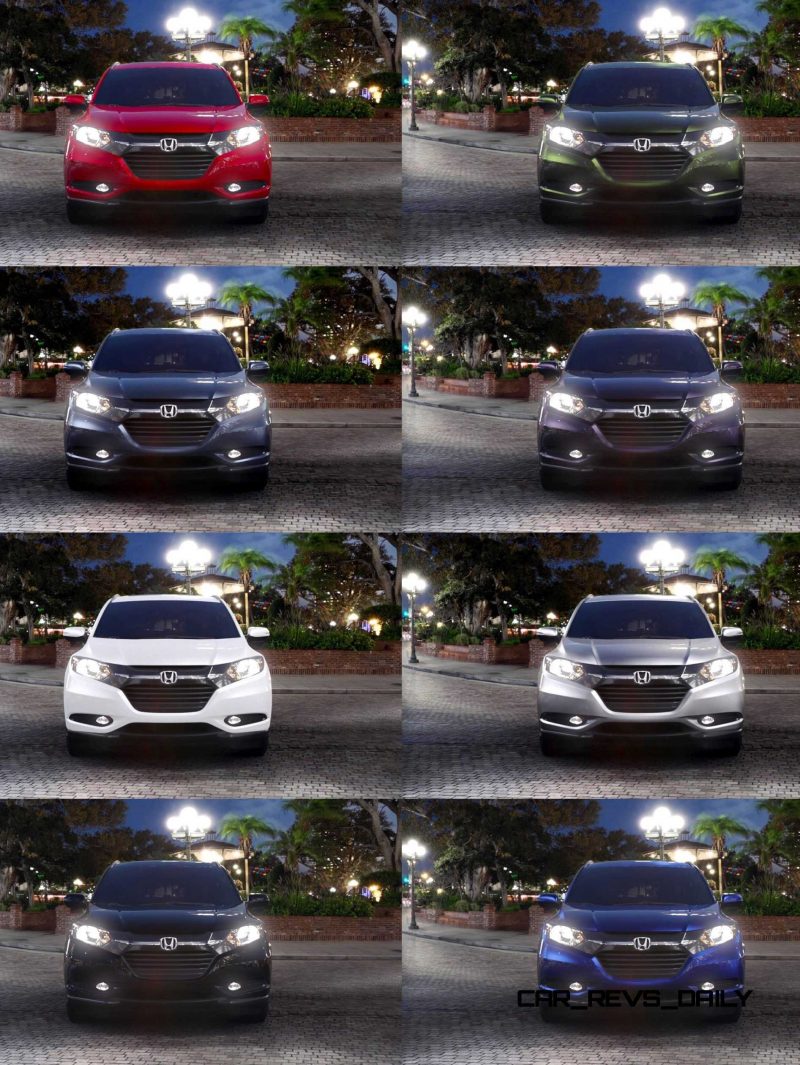 2016 Honda HR-V – Latest Exterior Photos
2016 Honda HR-V – Latest Exterior Photos