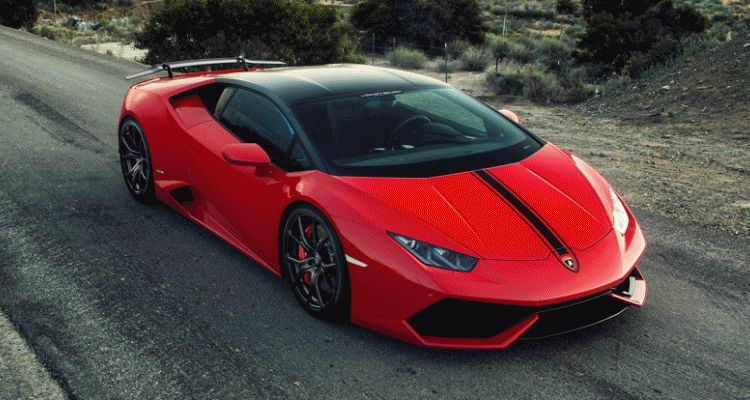 The Huracan is still so new that any tweat is really pretty impactful. This Vorsteiner Huracan features just two major upgrades to look this good: VSE-003 Forged Monoblock wheels in 20″ up front and 21″ out back. The other big addition is a gooseneck carbon-fiber rear wing that really ups the drama of the Huracan's very-mature style.
This tall rear wing sits on CNC milled aluminum uprights and leans back far from the tail of the car for a longtail look. It is a hot look on the back of the Huracan.
The other tweak? A racing stripe up the middle of the Lambo's hood and a black roof via Lamborghini Newport Beach.
Verona Goose Neck Aero Wing
Our Verona aero rear wing produces has been aerodynamically designed with the latest goose neck style uprights to improve airflow and dynamics much like the race cars seen today. The one-piece ultra rigid carbon fiber autoclave wing element can be ordered with either CNC T-6061 aluminum uprights or the optional carbon fiber versions for optimal weight savings. A factory replacement base carbon fiber pre-preg wing is also available as an option.
Available Options:
2×2 Carbon Fiber Base Deck Lid w. 4 Stage UV Inhibiting Clear Lacquer Coating

2×2 Carbon Fiber Goose Neck Uprights w. 4 Stage UV Inhibiting Clear Lacquer Coating