If there is one Ferrari that is primed and ready for hardcore upgrades, it might be the firm's softest model: the California.
Introduced to mixed reviews but huge sales, the California is now approaching four years old and is being replaced by the new-engine California T.
But one tuner solved for the massive power increase in the California already: Novitec Rosso.
Instead of the turbo and small-displacement V8 in the new Cali T, the Novitec Rosso RACE 606 adds a supercharged to the original 4.3-liter Ferrari V8.
Power is up massively as a result: from 460 to 606 horsepower at — wait for it — 7900 rpm! That is a jump of 154 ponies and a similar volume of new pound-feet of torque.
Sprint pace is down to 3.8-seconds in the RACE 606 California, while the Novitec exhaust system ensures the Modena bellow is alive and intact even with forced induction.
The upgrades list linked below is really deep — with aero parts, interior pieces, wheels and suspension choices galore.
We especially like the Novitec Rosso suspension: this drops the ride height by around 1.5-inches, and can also add a hydraulic nose lift system to avoid any scrapes over speed bumps.
We especially like the carbon-fiber hardtop option. Look how much cooler the Cali is riding low with a dark roof!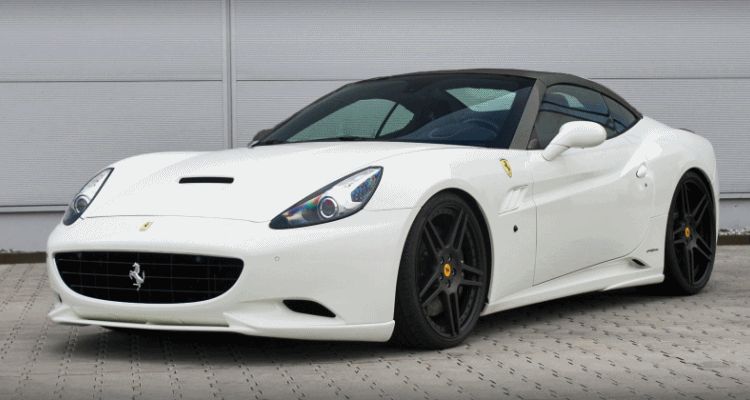 NOVITEC ROSSO Ferrari California RACE 606