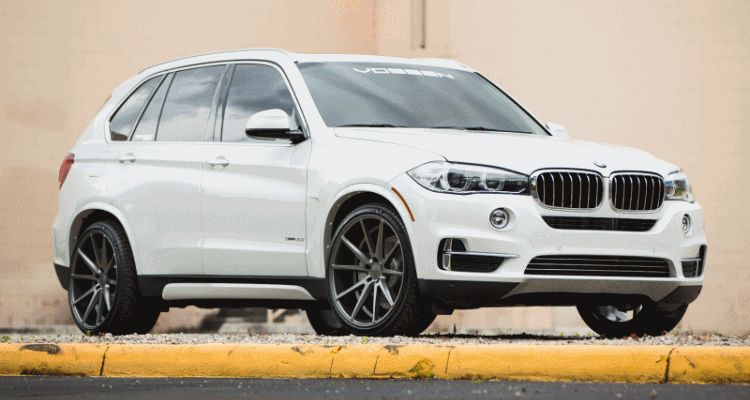 Proof that the right set of +2 wheels can dramatically alter the stance and style of any car on the road!? This 2015 BMW X5 on Vossen 20-inch VFS1 alloys.
Jumping up in size from the factory 18-inchers, the rear-drive X5 here is low, lean and ultra-cool even 99-percent stock. The only other tweak besides the wheels is a dark tint for the glass all around.
The results speak for themselves on this X5 M Sport. This is the Matte Graphite finish of the forged VFS1 wheel.
Check out the VOSSEN Flickr page for more supercars on hot wheels!
VOSSEN BMW X5