How fantastic does this BRZ look!
Despite the pouring rain, the pearlescent Crystal White paint of this Series.Blue BRZ really pops with its LED accents glowing inside Texas Motor Speedway.
The nose feels pointer on this recalibrated suspension with its STI wheels, body kit and underbody aero fascias — but the rear-drive all-star is still a joy to drift. A perfect driving position, steering and shift linkage are delightful as ever, while the blue lather and suede of the seats offer a bit of premium appeal to this 500-unit special edition.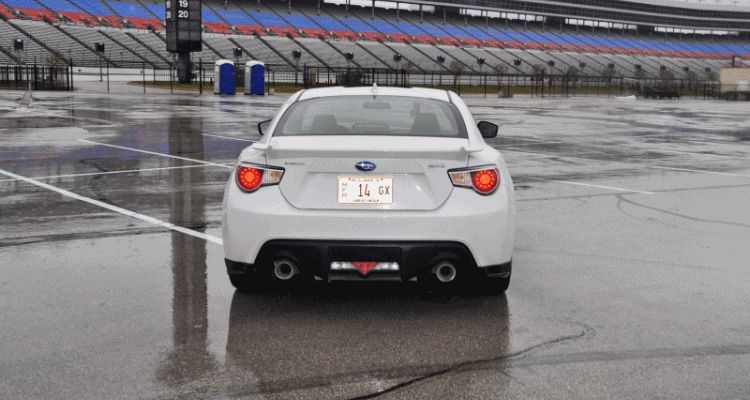 2015 Subaru BRZ Series.Blue