Not one Alfa Sprint Zagato, but two!?
Rare barely begins to describe these two. Fewer of these hand-shaped bodies were made than Ferrari 250s in 1962, with every one unique and showing slight variations.
The Coda Tronca 'long tail' SZ in silver shows strong hints of Aston Martin in the shape of that rear end, while the yellow Berlinetta is pert and smooth in back. The beauty of these two SZ's is greatly enhanced by the lack of any external bumpers on either end -- helping the design look as delightful and smooth as little teacups.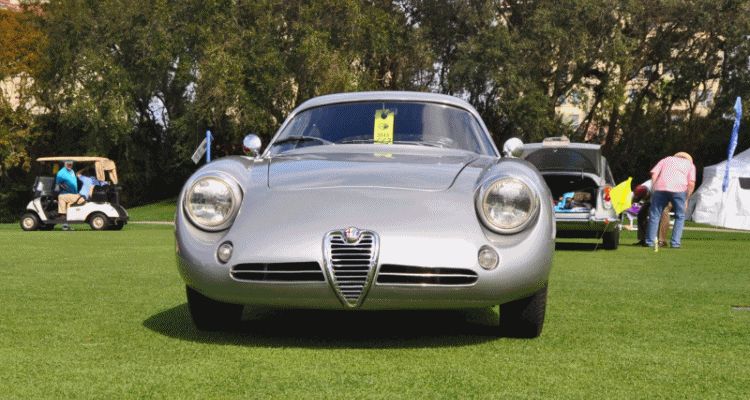 1960 Alfa Romeo Giulietta SZ Berlinetta
1962 Alfa Romeo Giulietta SZ Coda Tronca