Updated 3.6.15 With 24 New Photos
The new Hyundai Tucson looks really, really cool in Geneva! Can you believe this compact SUV will compete with the Nissan Juke and Fiat 500X? It just seems so much larger and more substantial. In fact, it is actually quite wide for this new generation, but still has the compact length needed to make it easy to park and drive in cities around the world.
We are also impressed to see a 48-volt hybrid version on the stand. This four-fold leap in transmittable power is a big architecture change in the car world, and one Audi has hinted at extensively. But the difference with the Tucson is that is looks ready to go on sale tomorrow.

Or perhaps the next day? Some additional work is needed on the exterior assembly quality.
Less impressed about some of the panel fits on the white Hybrid, which has tailgate shutlines that are a serious mess. Too wide a gap on one side, too narrow on the other.
Not a big deal, and surely just a pre-production quirk. Still a pretty glaring vehicle fault, though. Rare to see any car hit any auto show floor with such obvious quality issues on full display.
Thought the trunk panel gaps were wonky, but now believe this hatch is just slightly open/ not closed fully in the white Hybrid.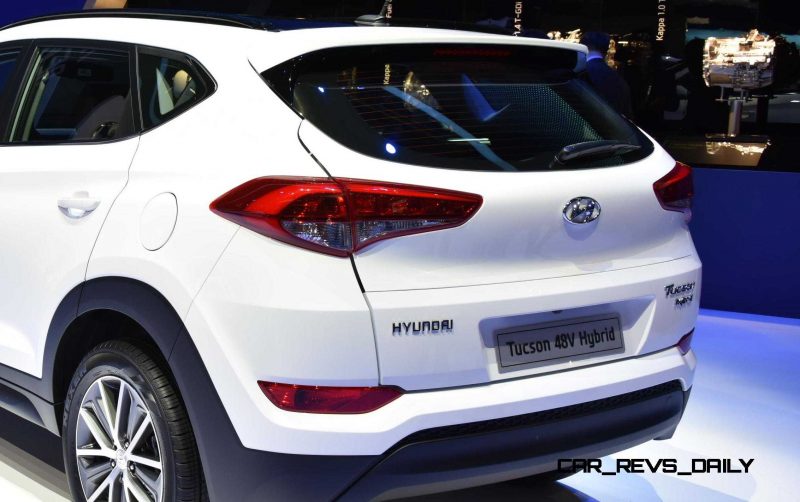 2016 Hyundai Tucson Geneva Reveal