In most cases, you would not want to be splashed with liquid, molten silver.
But when that silver is Ford Performance at the 2015 Chicago Auto Show, all signs say: Dive in!
The most striking new lines visible on the 2017 Ford GT in this new color are in the doors and lower sills. Here we see a huge level of pinched creasing, elaborate aero vents and intakes, and overall beauty to rival any Ferrari.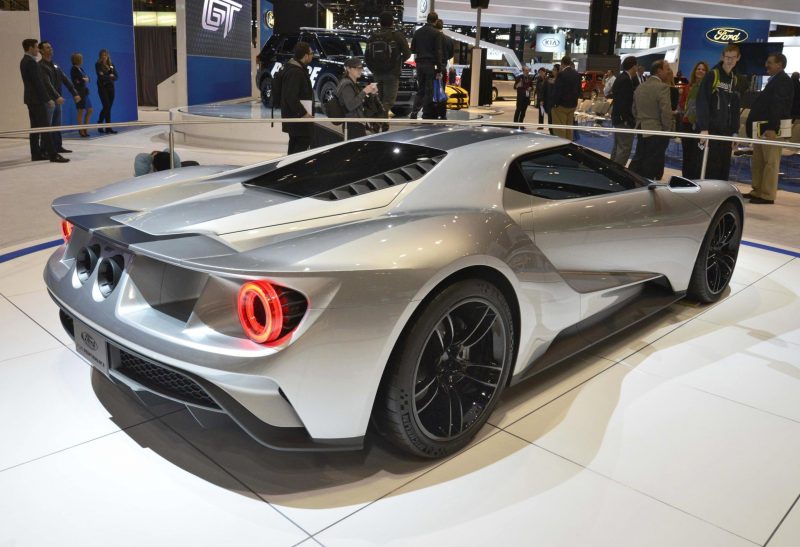 2017 Ford GT in Liquid Silver