Stunning total sale prices for the star of the Wellborn Musclecar Museum collection: this flawlessly original 1969 Daytona Charger. HD Video walkaround below, plus 30 new photos of the car in person.
Do you like classic musclecars? Then you are in luck this week - we are featuring a dozen of the finest available from the Mecum Florida auctions in January 2015.
1969 Dodge Charger Hemi DAYTONA

---
1969 Dodge Hemi Daytona
426/425 HP, 4-Speed, 6,400 Miles
Engine
426/425 HP
Trans
4-Speed
Color
Copper
Interior
Tan
---
The word "restraint" is seldom associated with the muscle car era of the late '60s and early '70s, but it certainly applies to the owners of this astounding 1969 Dodge Hemi 4-speed Daytona, which has been driven an amazing 6,435 miles and is the lowest-mileage example known to exist with its original Hemi engine still intact. Of the 503 Daytonas built, only 70 were Hemi-powered, and only 20 combined that with a 4-speed manual transmission, making this example very special indeed. Adding to its value is an ownership chain that includes Greg Williams, Donald Klumpp, famed collector Otis Chandler, NFL All Pro linebacker Kevin Greene and Wellborn Musclecar Museum proprietor Tim Wellborn. In 1988, during Chandler's ownership, the car was restored by renowned specialist Roger Gibson, whose work included making it the first Mopar restored with all the correct factory markings on the undercarriage, then a pioneering feature that has spread throughout the restoration industry as a standard practice. Formerly a regular on the ISCA show circuit with a wild custom paint scheme, it is once again correctly finished in T5 Copper Metallic paint with a White bumblebee stripe and Tan interior, a high-quality restoration that has been well preserved and presents as well today as it did 25 years ago. Optional features include bucket seats with headrests, center console, Rallye gauge cluster, deluxe steering wheel, remote driver's mirror, pushbutton radio, power steering and brakes and Redline tires. This rare Hemi Daytona 4-speed has been featured in American Muscle: Muscle Cars from the Otis Chandler Collection by Randy Leffingwell and was displayed at the Amelia Island Concours d'Elegance in 2006 and at St. John's in 2014. It is documented with two factory broadcast sheets and comes with vintage photos showing the car with the earlier custom paint scheme and before-after restoration photographs.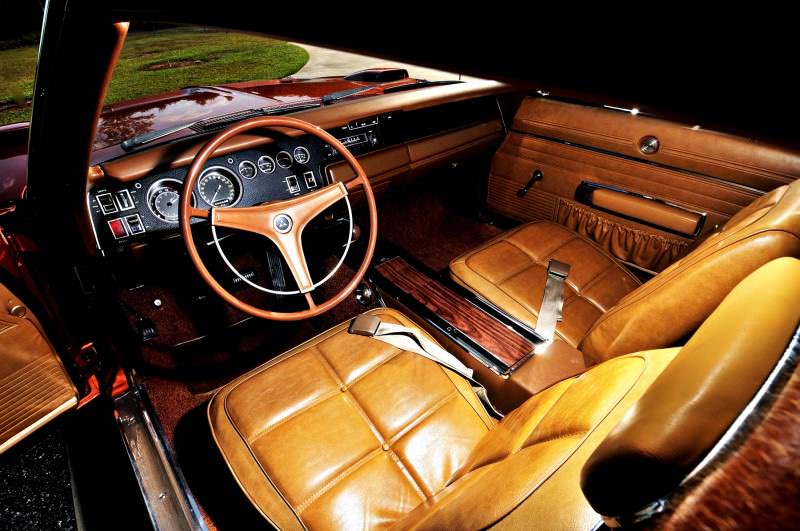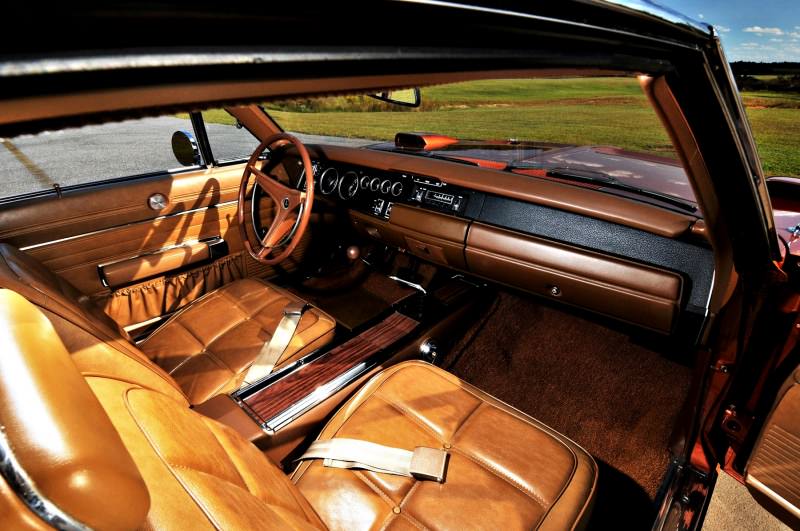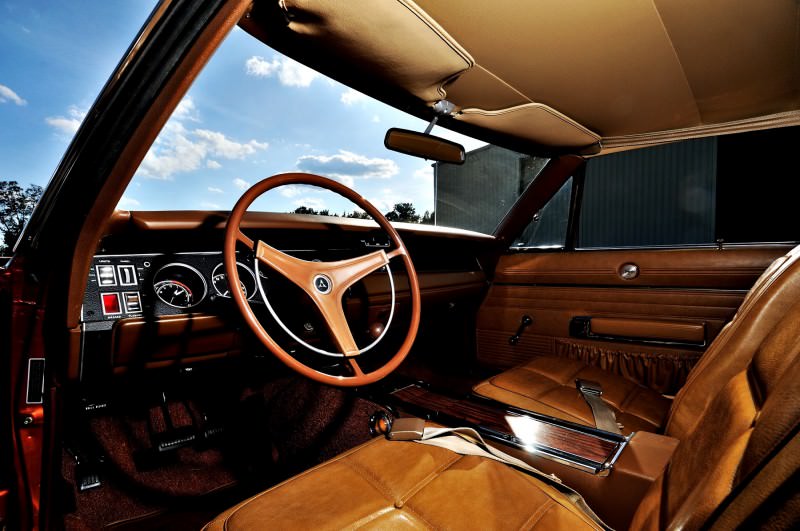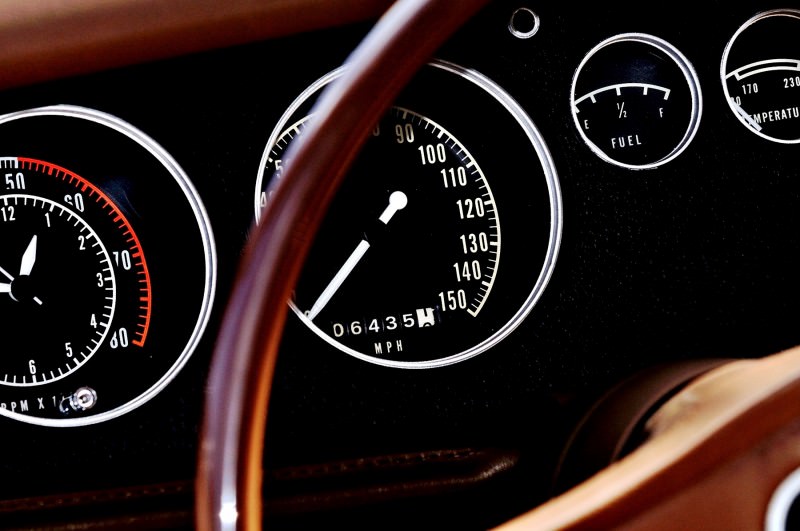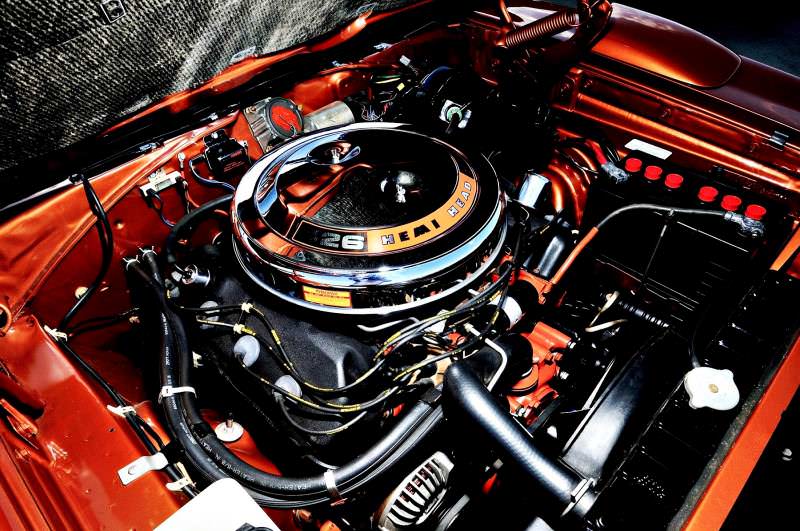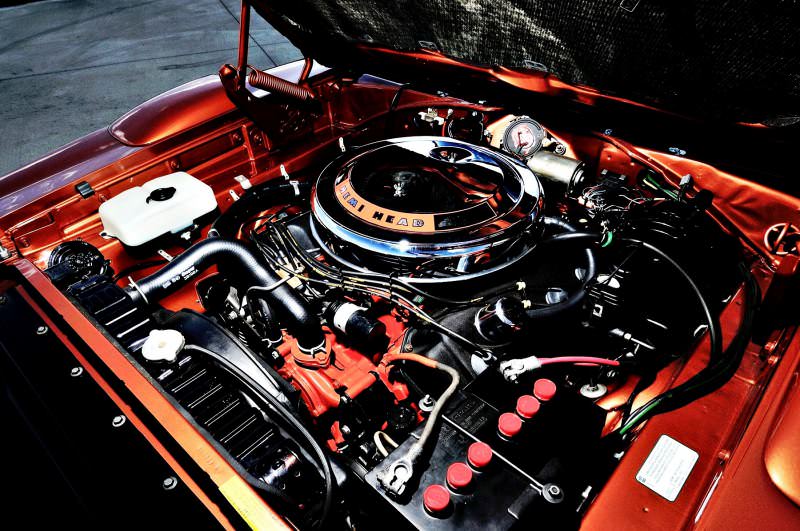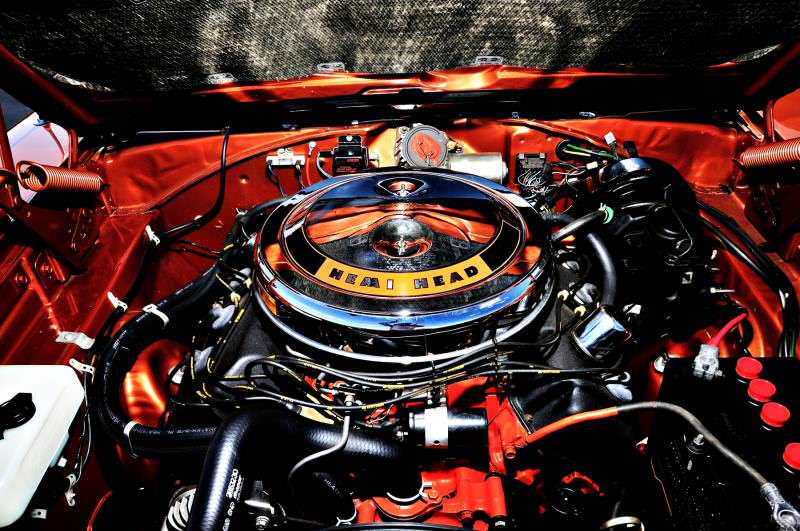 Gibson elaborated, "In my opinion this car is the best example of a 4-Speed Hemi Daytona in existence. It was not a typical restoration; it didn't need very much. When it came in it showed 5,977 miles; it had custom paint because it had competed in the World of Wheels. It led a very sheltered life that contributed to its stunning condition. The original fender tag was still on the car. The fenders had never been removed or the engine opened up; the Hemi didn't need to be rebuilt. We stripped the car, replaced the trunk floor and hood and painted it. The interior is original except for carpet and headliner. We brought a different philosophy to Mopar restoration, hunting parts with correct numbers and date codes. It was a turning point in Mopar restoration practice because it was done to a new standard that wasn't used before. Over the past 30 years, we learned it is the best example of a 4-speed Hemi Daytona in the Mopar hobby. After the restoration Otis sold the car to Kevin Greene, and he put just 500 miles on the car before selling it to Tim." 
HIGHLIGHTS
- The lowest-mile original engine 4-speed Hemi Daytona documented to exist
- 6,435 original miles
- Documented with two broadcast sheets
- 1970s ISCA show car that wore custom paint
- Formerly part of the Otis Chandler Collection
- Formerly owned by NFL Linebacker Kevin Greene
- Professional restoration by Roger Gibson
- The first mopar restored with correct factory markings on the undercarriage
- Original 426/425 HP Hemi engine
- 4-speed transmission
- Power steering and brakes
- Featured in American Muscle of the Otis Chandler Collection by Randy Leffingwell
- Displayed at Amelia Island in 2006 and St. John's in 2014
- Copper Metallic paint with White bumblebee stripe and Tan interior
- Part of the Wellborn Collection since 2005
- Vintage photos of the car with custom show paint and before/after restoration