Despite being painted like the Scooby-Doo Mystery Machine, this Willys Utility Wagon is actually really cool and special.
This machine, of course, was a Willys and not a Jeep by name. But in spirit, it shows what Jeep could be as a commercial and civilian machine in a post-war world.
In terms of charm, the wood paneling outside is real, and also lines the roof of the cargo bay. Very cool.
1962 Willys JEEP Utility Wagon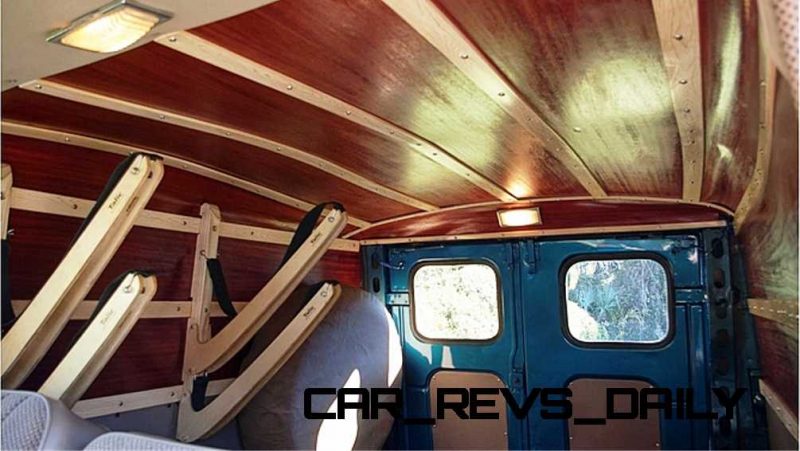 1962 Willys Utility Wagon
Lot L215//
Jan 16-25
High Bid: $21,000
---
1962 Willys Utility Wagon 226 CI, 3-Speed
Engine
226 CI
Trans
3-Speed
Color
Teal
Interior
Teal
---
HIGHLIGHTS
- Rare Willys Utility Wagon
- 226 CI Hurricane engine
- 1st one off the production line in 1962
- Teal Blue paint
- Exterior and interior panels are real Koa wood with Red Oak trim
- 4-wheel drive
- Floor shifted 3-speed transmission
- New roof rack
- New tail lights
- New mirror arms
- New choke cable
- New speedometer
- Original speedometer included
- New fuel tank and lines
- Heater hoses replaced
- Carburetor rebuilt
- Tune up and oil change
- Spare tire cover
- New Store Your Board detachable surfboard rack
- Chrome Moon hubcaps and beauty rings
- Functional roof light