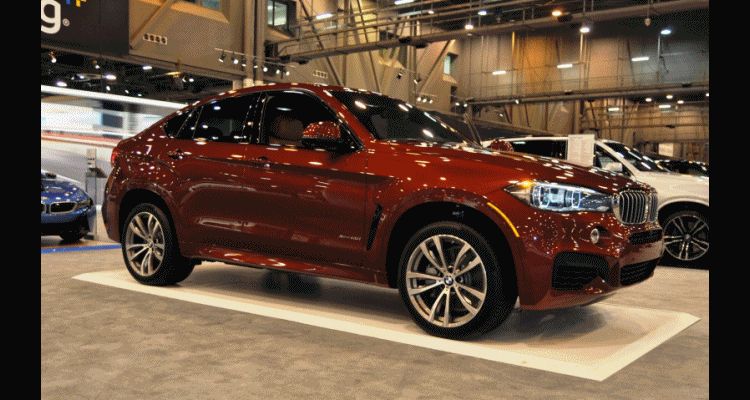 The first-gen BMW X6 seemed like a huge joke, if we're honest. All the impracticality of a tiny rear seat, plus barely half the total luggage volume of the X5.
But the new X6 really does make a convincing style argument for itself versus the very-practical new X5 shape. The X6 also wears the new wide-spaced LED headlamp signature only visible on the X5M. The base X5's have an indicator in the corner of the lamps, and tighter and smaller angel eyes inside.
The M Sport model shown here does a very impressive M truck impression, despite being just the second-highest V8 engine.
We're fans. The blades of LED light in the brakes are also pretty cool, with a freaky and cool 3D depth to the light blades inside the main lamps' red plastic shroud.
2015 BMW X6 xDrive50i