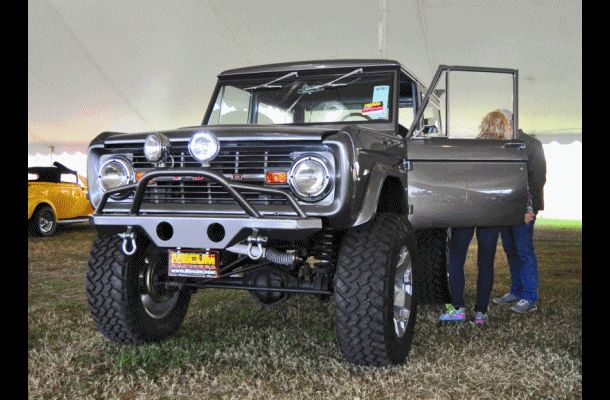 Editing these photos, we just saw the $24,000 sticker on the windshield and kept thinking what a great buy this was. All these off-road parts would tally about $20,000 even in crates off the truck. A rusty original Bronco might be worth $24,000 by itself.... so obviously to get both in perfect, restored and custom condition would be quite a steal.
Alas, $24k was the high bid -- and did not meet the reserve.
The one good thing!? That means this very cool truck is still available for sale.
1973 Ford Bronco