Ford really dominated SEMA this year with about 10 custom F-150's and Mustangs - not to mention a wicked pack of Transits, Fiestas and Expeditions.
The downside of these customs being based on all-new, not-yet-available cars?
Many appear not to have been ready until hitting the show glitz.
So here is a recap of all the official Ford Mustang customs from SEMA 2014.
2015 Ford Mustang SEMA Showcars Roundup
2015 Ford Mustang by Forgiato
2015 Ford Mustang by Mountune

2015 Ford Mustang by Galpin Auto Sports
 
2015 Ford Mustang by DSO Eyewear / MAD Design
2015 Ford Mustang by Classic Design Concepts - Outlaw
2015 Ford Mustang by Chip Foose
 
2015 Ford Mustang by 3D Carborn
King Cobra Mustang
2015 Ford Mustang by Ken Block
2015 Ford Mustang by Rousch
2015 Ford Mustang by Watson Racing
2015 Ford Mustang by Petty's Garage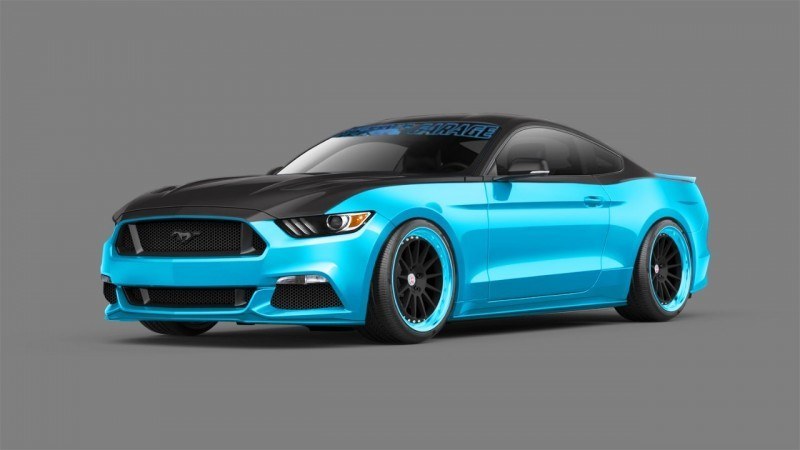 2015 Ford Mustang by Full-Race Motorsports