The Audi A6 and A7 are fresh this Spring with enhanced trims, newly-available engines and upgraded LED lighting all around.
Here is a first-look at the USA trim levels, plus the previously-announced European models in a few extra images toward the bottom.
The changes to the A7 are not too drastic outside of those sexy new headlamps — with more power for the supercharged V6 engine and a new turbo four-cylinder to lower the cost of entry.
Despite the Avant and A6 Allroad shown below, those variants will not be coming stateside for 2016.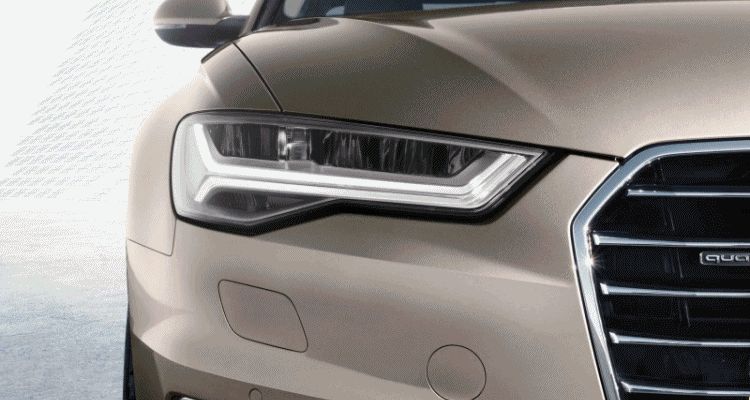 PREVIOUS
The Audi A6 is looking fresh in the UK this month, with a new LED design for the head and taillights. The latest look shows a solid horizontal bar diverging at the outer ends.
No word on then these or the new A7 lights will be coming to the US market, but as a 2015.5 or 2016 seems highly likely.
2016 Audi A6