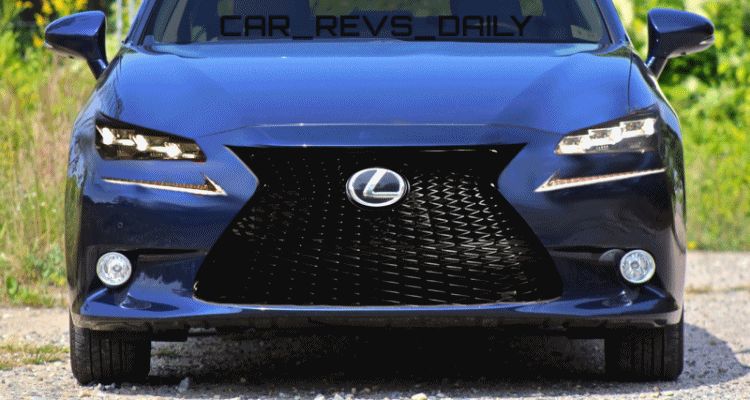 The latest Lexus ES is an all-star for the company - and time in the seat tells you why. The car is simply astounding in how comfortable and smooth it makes even the worst roads, or the most tedious errands.
Lexus is not likely to mess with the core competency of this perennial best-seller, but the ES could use an exterior refresh these days. Its xenon low-beams and halogen high-beams were once slim, but now look gaping and too-large versus the coolest cars out there.
And what are these cool cars? Many of them are right in the Lexus showroom -- including the new RC Coupe and NX crossover.
We predict a dark nose and ultra-slim LED lighting atop a similar chassis, with similar overall dimensions as today's ES. This makes sense -- the ES is built in the USA these days in a massively expanded and Lexus-ized portion of the Toyota Camry's Kentucky plant -- so a similar level of finessing as the 2015 Camry is likely on the ES for the 2016 model year.
These renders show how a possible 'F Design' trim level might look -- a half-step between the normal chrome and F Sport zig-zag grilles.
2016 Lexus Es350 Rendering