PART TWO -
The Blackbirds.
Has there ever been a plane more enigmatic and also enchanting in its design and capabilities? The Lockheed Blackbird is a true icon for the ages.
Included below are two of the only SR-71 Blackbirds that are viewable by the public - anywhere on Earth. The first is the world aviation speed record-holder, and the second the SR-71B double cockpit model. They are both housed inside giant museum buildings, making photographs tricky. The lighting is atrocious, but their impact up close is unforgettable.
Why inside? Well, despite having their engines removed and on display, these two ultra-fast and sexy spy planes could, in theory, be put back in service some day. Also handy to keep them away from prying eyes in the sky. Ever a concern for these two cold-war icons!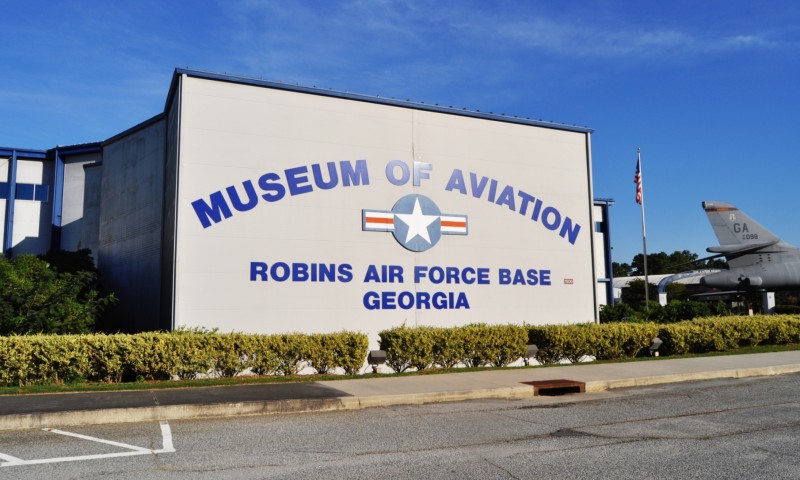 INTRO
There are a few signs you see on a road trip that are usually worth taking the next exit.
One of those is an AFB Museum.
Without any prior planning or knowledge of the Robins Air Force Base Museum on my way to Atlanta today, we pulled off the highway ASAP and set the navigation with this new destination.
24 minutes off the highway, and we are staring head-on with a B1-B Lancer and a Warthog A10 out front.
This is the second amazing detour for an AFB museum -- the other being in Kalamazoo, Michigan. The Michigan Aviation Museum is home to the only Lockheed SR-71B in the world -- that is the double cockpit trainer model. Also good for flying in shifts over the globe and back. Aerial refueling is always a requirement with the Blackbird, so it is just the pilots stamina and awake hours that limited the missions of this legendary spyplane.
As it turns out, the Robins AFB Museum is the second-largest in the United States. Lucky us!
Second win? The museum is absolutely free. As in -- costs nothing. What a fun outing.
The collection here is absolutely astounding -- including the record-setting (and holding) SR-71A that set a blistering 2,193-mph Vmax in 1976. That speed has yet to be beaten, by the way.
Among the other hits? 93 unique and often one-of-a-kind aircraft like the U-2D "Dragon Lady" aerial recon high-flyer, the B52D Stratofortress and a half-dozen other Strato- prefixed behemoths.
Curious items? Globemasters, Constellations, AC130A's... and at least the first jet-engine Air Force One.
We especially liked seeing the D-21 drone, which exactly matches the Blackbird's design and flight surfaces -- but in miniature scale.
Included below is the B1 Bomber with our cherished Legacy GT. Plus all the bug splatter in the Southeast on my front bumper....
Lockheed SR-71A Blackbird
in Georgia

Lockheed SR-71B Blackbird in Michigan

B1-B