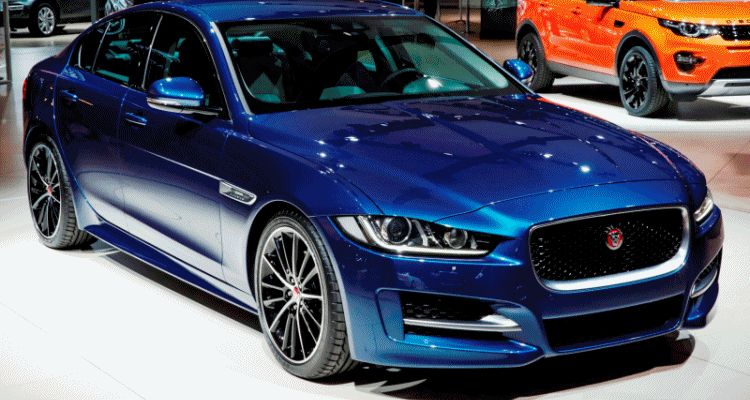 Updated 10.5.14
We've spent a few hours with the all-new Jaguar XE configurator today, and are blown away by the amount of customization available on this hot new executive sedan. Far below are are prices for the various trim levels, and included here are the major configurations for Colors, Wheels, Exterior Options, Interior Options and cool accessories.
Most of the features are organized into tiled Tallpapers or animations, but the base images are included mid-way down.
My final XE R Sport with the 240-horsepower turbo four is viewable at this link – where you can work backwords and change whatever you like to make your dream XE come to life!
The XE bases in the UK for about 27,000 Pounds and is available to order now.
2016 JAGUAR XE Configurator
JAGUAR XE – COLORS

JAGUAR XE – WHEELS

JAGUAR XE – EXTERIOR OPTIONS

JAGUAR XE – INTERIOR COLORS
 
JAGUAR XE – INTERIOR TRIMS

JAGUAR XE – INTERIOR OPTIONS