UPDATE2
How frustrating to have so few high-quality photos of the new Miata...
For the time being, what else can we do to see the new MX-5's potential?
COLORS!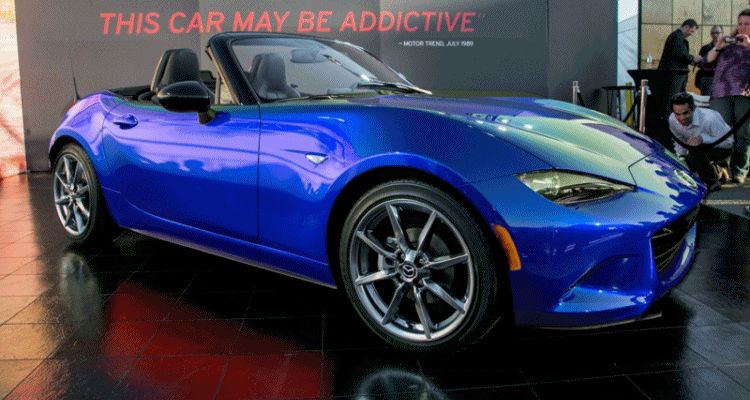 2016 Mazda MX-5 Colorizer
Great to see this car in the flesh - where the nose comes to life and is fantastic. This is great news -- it looked a little pinched in the preview renderings.
Overall, the new aesthetic appears to chop the surfaces anywhere that the previous-gen Miata was rounded. This is especially visible in the new drop-nose design and the hood's strong leading edge - both new MX-5 design features.
Autoblog.com snapped these fantastic photos at the live reveal last night, which give a much nicer MX-5 to look forward to.
2016 Mazda MX-5
Wow!
Stay tuned for more details, but this is it: the 2016 MX-5 from Mazda!
2016 Mazda MX-5