Updated 8.31.14
Pricing from $72,500 climbs a $10,000 with the quicker-to-60-mph M-DCT automatic and carbon-ceramix brakes, but besides that the M4 is absolutely perfect right out of the box.
Especially if a stick-shift and regular M Brakes will be fine! In that case, the only upgrades you need are the 19-inch black-accent wheels, upgraded audio for $875.
This leaves change to add a special M Performance exhaust and a few other goodies. The top-down audio is one of the new M4 Cabrio's highlights with the new turbo inline-six ripping to redline.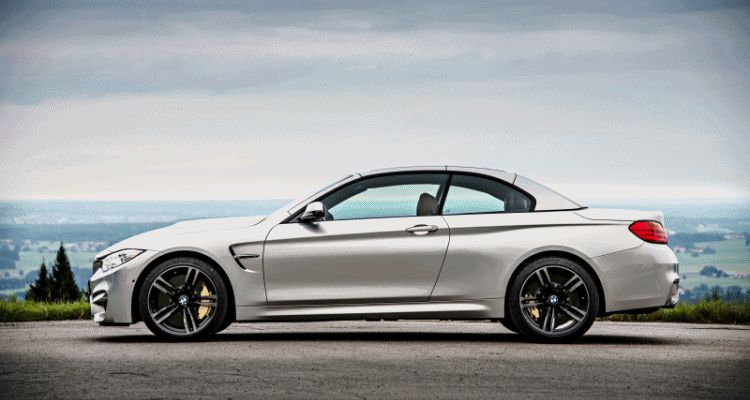 Hundreds of new real-life photos of the M4 Convertible below these color sampler animations.
2015 BMW M4 Convertible – Generations
2015 BMW M4 Convertible – COLORS
2015 BMW M4 Convertible