Updated 8.27.14
1956 Mercedes-Benz 300SC at Pebble Beach
1956 Mercedes-Benz 300SC Black Series
This first one is a group effort ... with the side profile by Sebastian Motsch and the front three-quarter angle by Car-Revs-Daily.com
VirtualModels.org Mercedes-Benz 300S and SLS Bonneville Speed Special
1952 Mercedes-Benz 300S (W188) - Style Update
Germany's Sebastian Motsch is a very talented individual - a guy who loves cars so much that he spends some of his free time imagining the impossible cars we all dream about. The quality of his renders puts most magazines or websites to shame. These cars of his look like OEM vehicles that could be for sale tomorrow in dealer forecourts.
All the photoshop conversions on his site, VirtualModels.org, take a basic car design and rev it to 10,000-rpm.
Be sure to like his Facebook page for all his latest wild concepts, and stay tuned for some exciting new designs from Mr. Motsch in the coming weeks here on Car-Revs-Daily.com!
2013 Mercedes-Benz SLS AMG - Bonneville Speed Special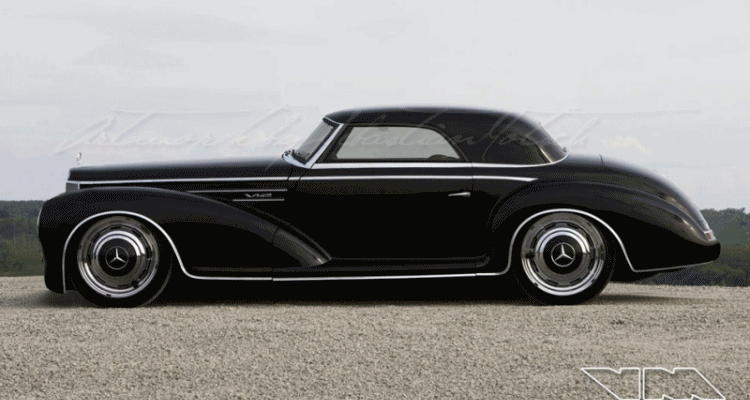 Thanks Sebastian!