"Start, g-damn-it!"
Imagine yelling that as the starter churns your lifeless engine -- 'rruururrrruuu.'
"Start, Ford, Start!"
Brummmmm! The engine fires to life.
Hooray!
The 2010 Ford Start might not be the best car name idea out there, but it must be better than the Ford Flex in conveying some kind of new idea.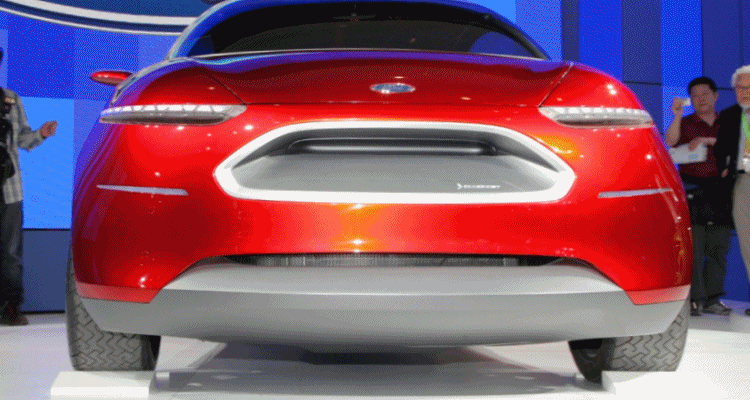 In fact, the Start is a rich bed of ideas for the next-gen Ford supermini - something to replace the unloved current Ka in Europe and global markets. While the original Ka was loved for its funky/premium exterior, the current model is lost in the shadow of its Fiat 500 sibling.
Overall, there is nothing too revolutionary in the Start concept. Most prominently, the Start previews and gets us ready for a land of hypercurves and ultra-slim headlights.
The next Ka is currently frozen in time as Ford decides whether to re-up with Fiat for another round or go it alone based on a previous Fiesta platform. But overall, the design ideas shown here have potential on a future funky Ford hatchback.
Will it be called for Ford Funk? That remains to-be-determined...
2010 Ford Start