The Aston Martin One-77 is so incredibly sexy and dramatic - as rare as it is special. The typical Aston GT visuals are all stretched, lowered and made more bad-ass in every way.
Far down below in this article are 42 high-res photos of the 77-copy hypercar out and about at a few fancy shows in England - looking dapper even in a mature maroon.
Directly below is a visual color test, including a virtual 'black pack' of tinted glass, dark headlamps and a few shades of darker grille. Still very impressive designs on the One-77 -- with the large central grille echoed today on the Vantage Zagato and Rapide S.
Aston Martin One-77 Mega Gallery + Digital Colorizer and Black Trim Pack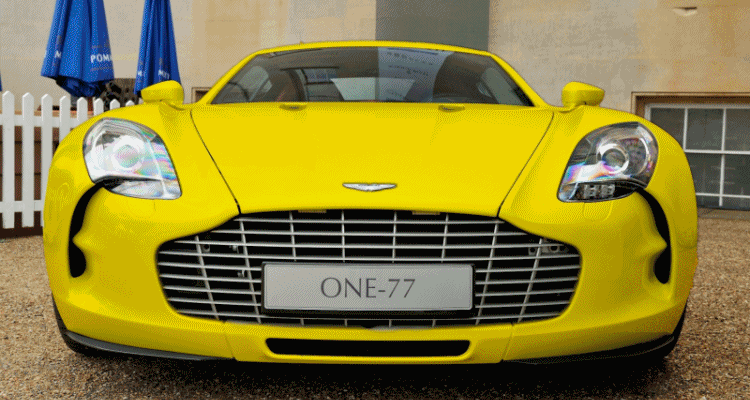 Aston Martin One-77