The much-loved Porsche 911 993 is widely known as the most-desirable of almost any 911 ever made. But for purists, the all-wheel-drive of the Turbo and Turbo S is not thrilling enough. Additionally, AWD cars are in different racing classes almost by default.
There was no GT2 version of this generation 911 with the turbo engine and rear-drive. Step in, McChip-DKR.
The power-freeing ECU geniuses at McChip really stretch their wings with this build. Literally!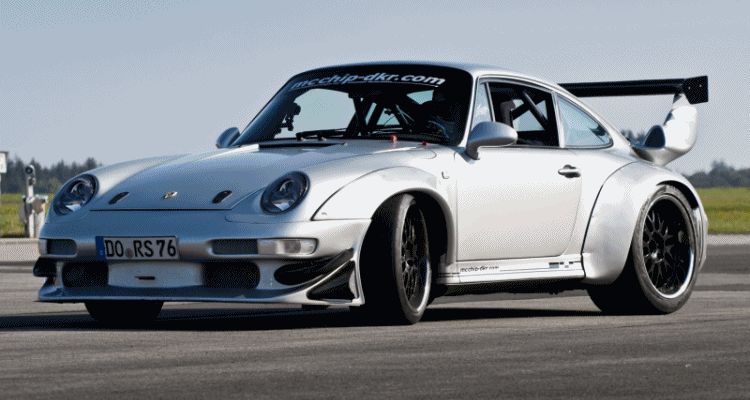 The 993 GT2 Mc600 that results from dropping in a twin-turbo engine requires far more grip than available on the OEM rubber setup. So the custom-fabricated fender flares are needed to allow a huge patch of rubber in back and up front.
Inside, a hardcore racing upfit tossed just about everything that will not make the Mc600 faster around a circuit or on a long runway.
The results speak for themselves, with sheer speed and top-end pace about 140-mph that will leave any other 993 on the planet gasping for air.
McChip-DKR Porsche 993 GT2 Mc600 - High-Res Gallery
McChip-DKR Porsche 993 GT2 Mc600
Build Gallery