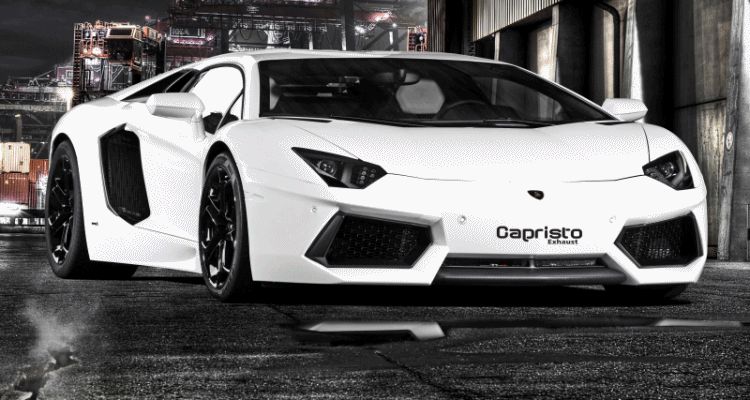 When you take your Lamborghini Aventador out on the town, you want to be able to scare pedestrians and tease other car-guys at the tip of a toe.
No cars & coffee revving will be more impressive than this shouty pipe set from Capristo for the Lamborghini Aventador! All controlled with a simple remote.
It ditches the factory sound-dampeners in favor of a true bellow from the heavens. This handily increases power to 750-hp on the Capristo dyno as well.
Scary good fun from about $8,000. More info below from Capristo.
The full details link to Capristo Germany, but here is the USA seller as well.
CAPRISTO Lamborghini Aventador