Paging Dr. Gerry McGovern - There Is A Ford Explorer Sport Here To See You
This is tough news to deliver to you, Gerry McGovern, Land Rover's head of design.
When a car designed abroad is about the be released in the United States, looking just like a car we have all seen thousands of times for the previous few years.
The Land Rover Discovery Vision Concept is one such machine. It might as well be an exact match for the Ford Explorer of 2009-present.
When I had this white Explorer Sport last Fall, my neighbor already thought it was a Range Rover.
So how will be the general public ever be expected to differentiate among these cars!?
This is especially problematic when you think of the $20,000 price premium the Land Rover will have over the $25,000-base-price Ford Explorer.
Sorry to be the bearer of bad news, Gerry. But this design won't work. I feel sympathy for you because you are not in America and as familiar with seeing the Explorer all the time. But does no one in your staff have a passport or an internet connection? This looks like a shameless copy arriving five years after the Explorer, whether that is true or not.
Even worse, the 2016 Discovery will look like the *old* Explorer Sport once a refresh comes for the Ford's 2016 model year.
(Some have said Ford selected some choice things to bring home when divesting JLR.)
Let's look at the two side-by-side from all angles.
2009-2015 Ford Explorer Sport vs. 2014 LR Discovery Vision Concept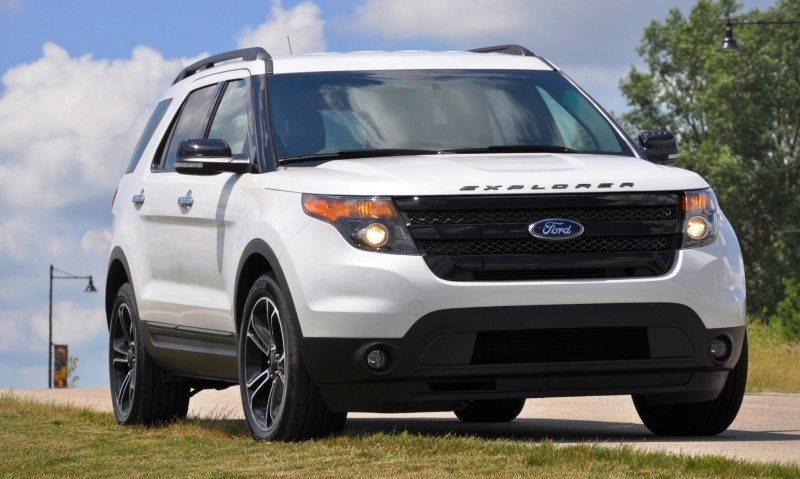 NOSE Detail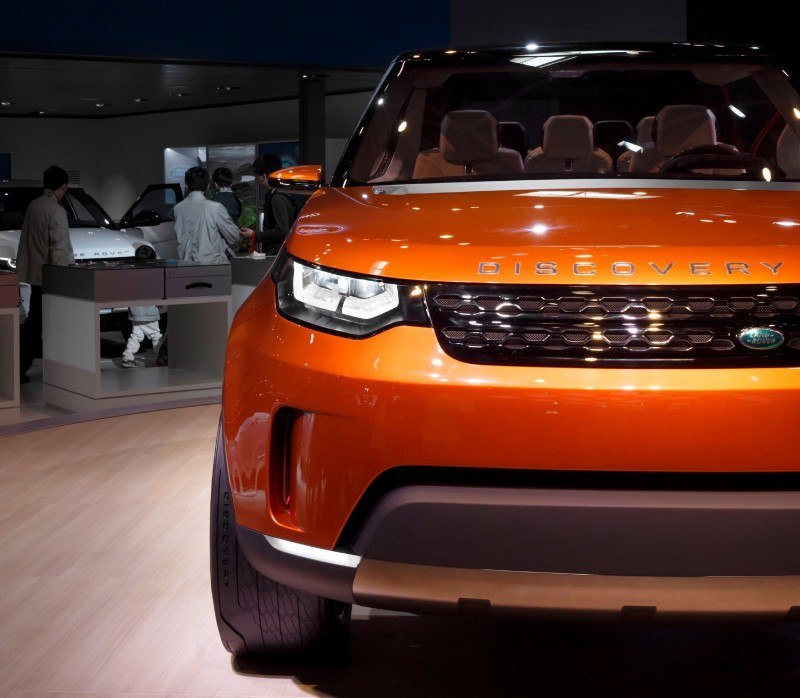 NOSE Full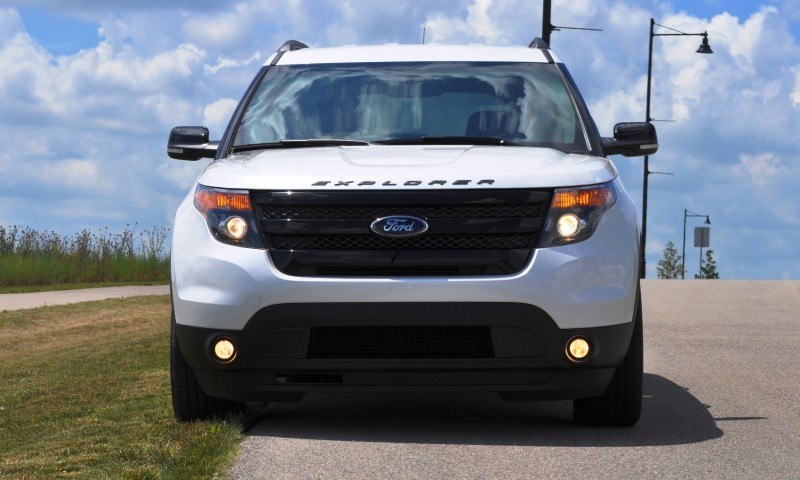 FRONT THREE-QUARTER
 
PROFILE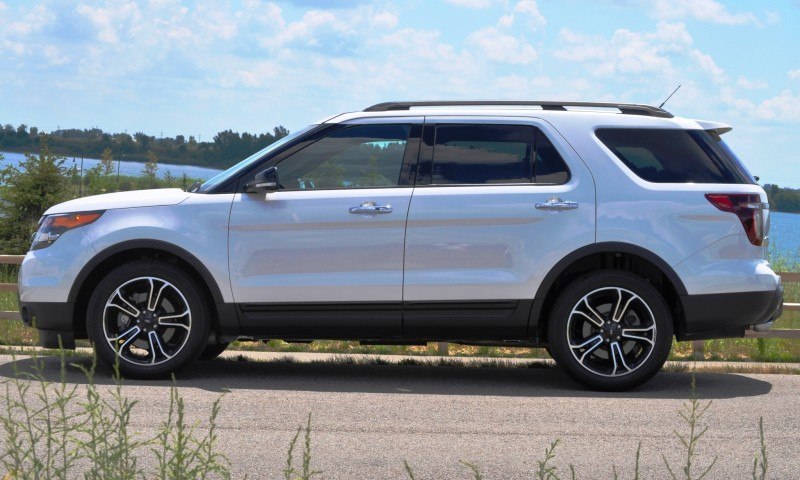 REAR-THREE-QUARTER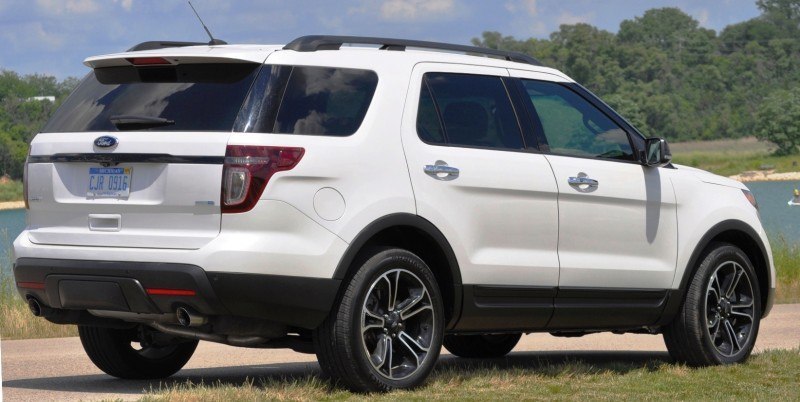 TAIL