Q: How color sensitive are the iconic shapes of the Bugatti Aerolithe?
A: Very!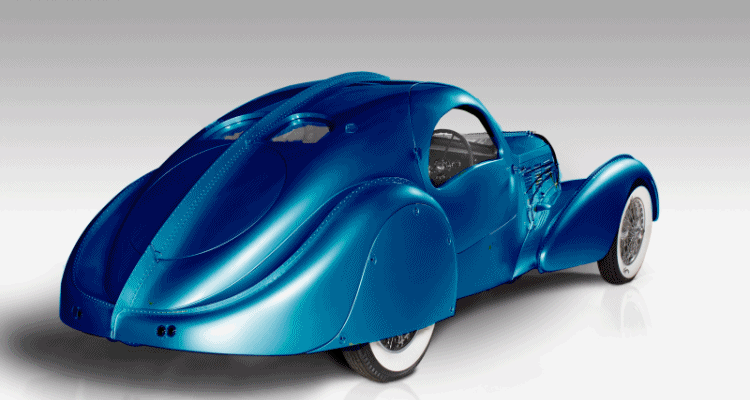 Something about the wildly flexed panel shapes of the Bugatti's fenders, combined with the sheer flat surfaces of the body-sides and the edges of the hood, combined with the riveted panels…
A trilemma of surfaces for any paint to master!

The original pistacchio green is accurate and lovely for the period, but how would the car look in other shades?
Would its deep recesses and sunken cab melt away from the eye, or become even more prominent?
You can be the judge for yourself… via the below digital renderings of the Bugatti Aerolithe in 70-plus colors. Most carry a satin effect finish, but there are some pure matte finishes in the mix too.
1935 Bugatti 57S Competition Coupe Aerolithe
AEROLITHE COLORS GALLERY