These Lancia rally cars from 1983 and 1984 really defined and propelled Group B's creation - and perhaps the unlimited performance class's ultimate demise.
They were rally cars only in tire and suspension settings. For all other intents and purposes, these were the hardest-core sports racers in decades. They leveraged new innovations in tech heavily - things like electronic fuel injection, carbon-fiber chassis construction, and turbocharging - to wild effect.
The Martin colors are just icing on the cake, really.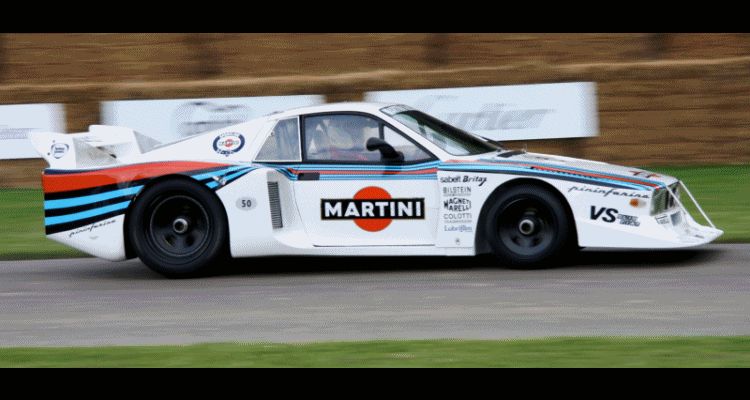 But while Group B might have taken these cars with them to history, the legacy lives on proudly today in many thousands of garages: via not just the Ferrari F40 and California T, but also the Subaru WRX and Mitsubishi Lancer Evolution.
To a lesser extent, they also spawned the desire for a new Skyline GT-R from Nissan.
Very important cars that are a joy to behold.
1983 Lancia Beta Montecarlo
1982 Lancia 037