The current Cayenne series has been on U.S. streets since 2011, but it sure does not feel like it. These trucks all still really deliver a massive visual punch versus standard cars or SUVs.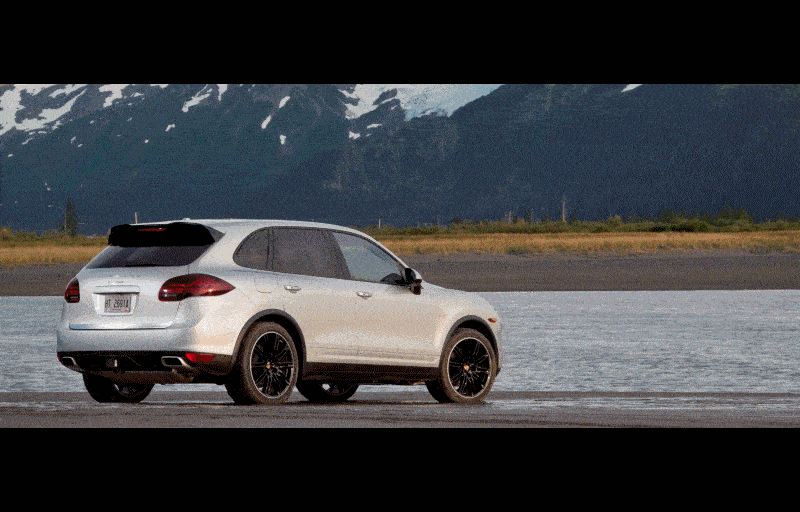 A second magic thing for the Cayenne gen2? There really is not a bad-looking one in the bunch. Some may recall the first cars looking amazing in full Turbo kit, and slowly becoming less and less macho with every tiny new engine introduced.
That is really no longer the case. The below cars are the Turbo, the GTS and the Cayenne S in descending order. All look very purposeful, uniquely sporting and quite masculine.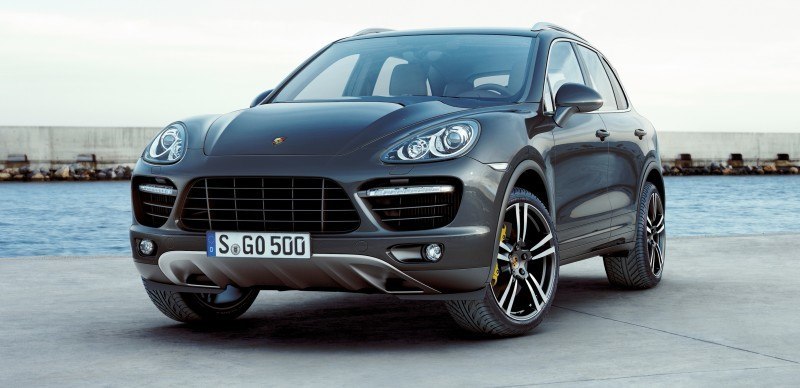 For this series -- even more new non-turbo-V8 options for shoppers. The Cayenne S Hybrid is a fantastic proposition for many, with around-town refinement that is tops among perhaps any/all Porsche vehicles so far.
The 2013-launched Cayenne Diesel is also quite handsome in this Alaskan photo shoot. A bit of dark humor definitely present and accounted for with the Porsche teams: Alaska is not only a beautiful place to go on vacation, but it has the fewest-Americans-per-square-mile (in America) honor as well.
I've noticed this humorous (to me) trait in Clarkson's visit's as well. He really likes Nevada. Which is the second-least-populous state we have in the union. Just slightly funny to me, for some reason. It makes sense. I would be super annoyed by us as well.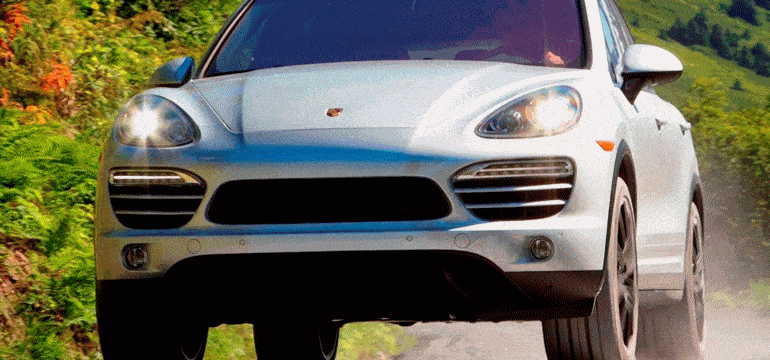 The Pricing of the 2014 Cayenne range is broad, but overall: the models all look great. Customized with dark rims and the roofrack-delete option: there are a few white and silver ones right after my own style/heart.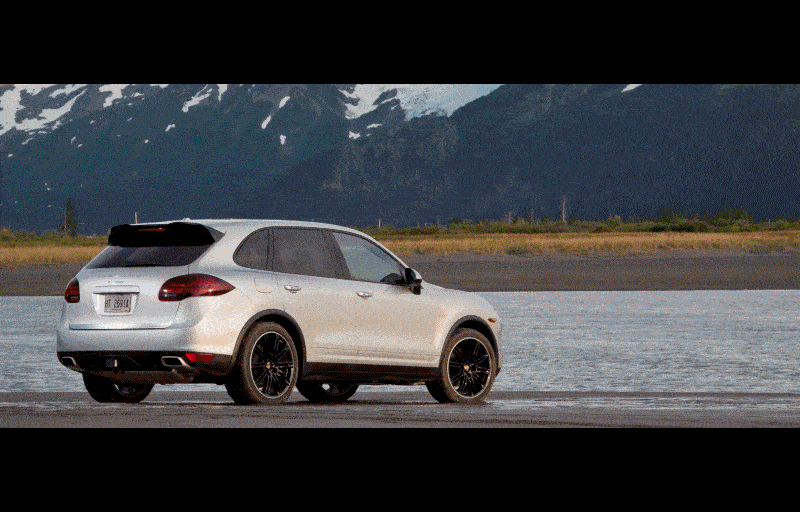 Cayenne $49,600

Cayenne Diesel  $56,600
Cayenne Platinum Edition  $63,300

Cayenne Diesel Platinum Edition  $66,900
Cayenne S Hybrid $70,900
Cayenne GTS  $83,300
Cayenne Turbo $110,400
Cayenne Turbo S  $146,000